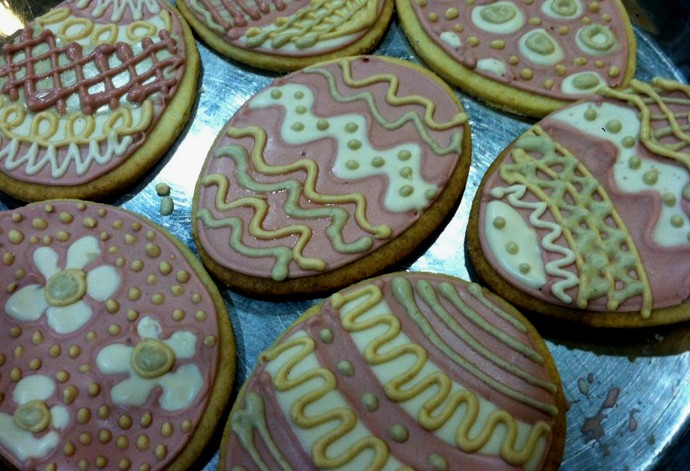 Almond flavored cookies, richly decorated with soft-pastel tinted royal icing are a quintessential Easter indulgence. These cookies were made using my standard sugar cookie recipe with organic flour, sugar, butter, and eggs, and flavored with extracts of vanilla and almond.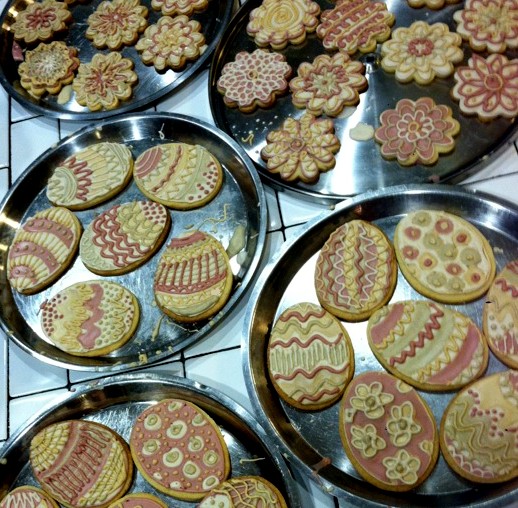 The royal icing, made from just two ingredients- organic egg whites and organic powdered sugar – is colored with beet, carrot, and spinach powders to make pale pink, yellow, and green. Using a "flooding in" technique, I iced the cookies carefully, layer by layer, to mimic the look of porcelain.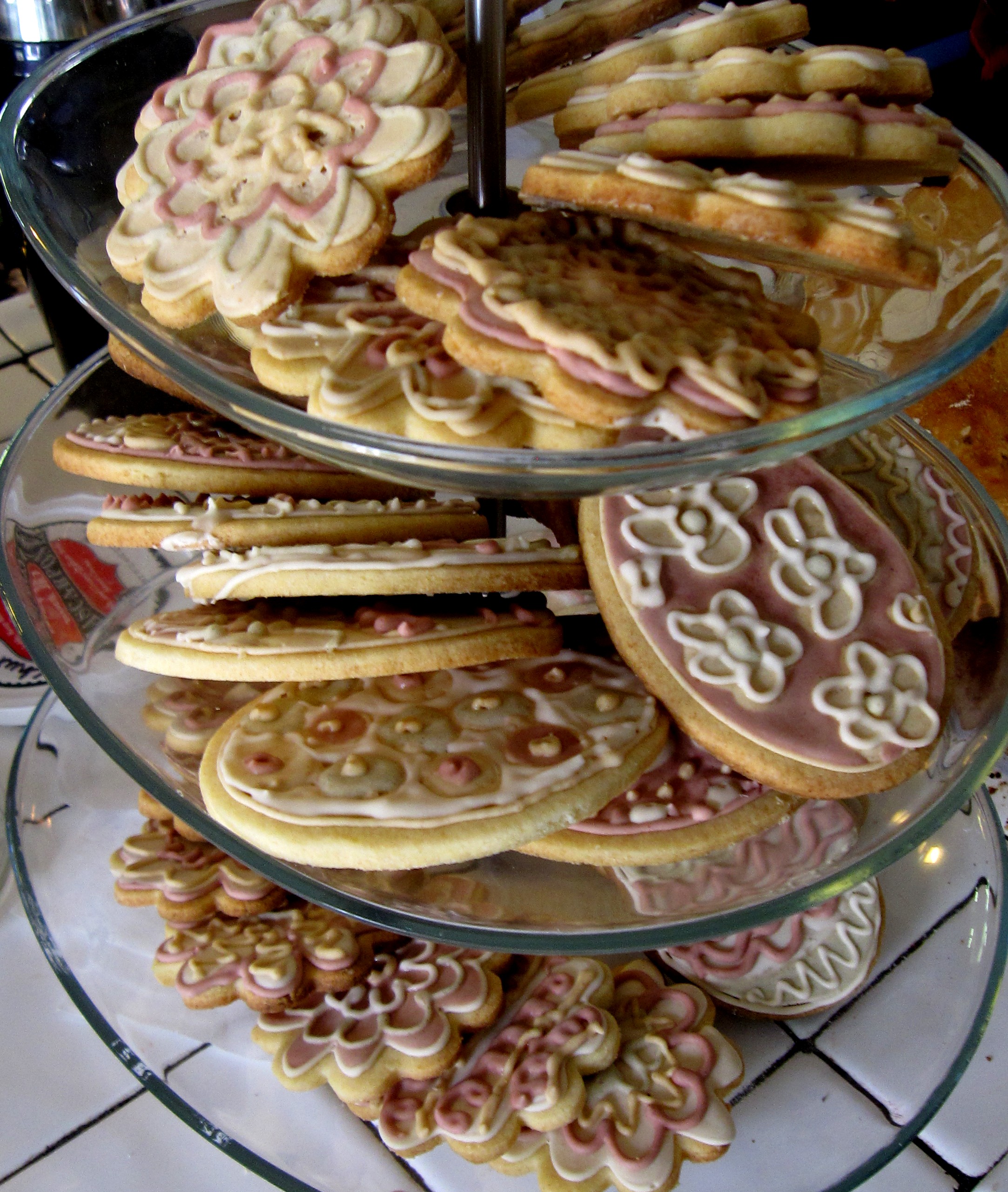 I served these at a formal Easter brunch, alongside a fresh strawberry tart, and needless to say, they were quite popular. These cookies keep very well and can be frozen weeks ahead of time.