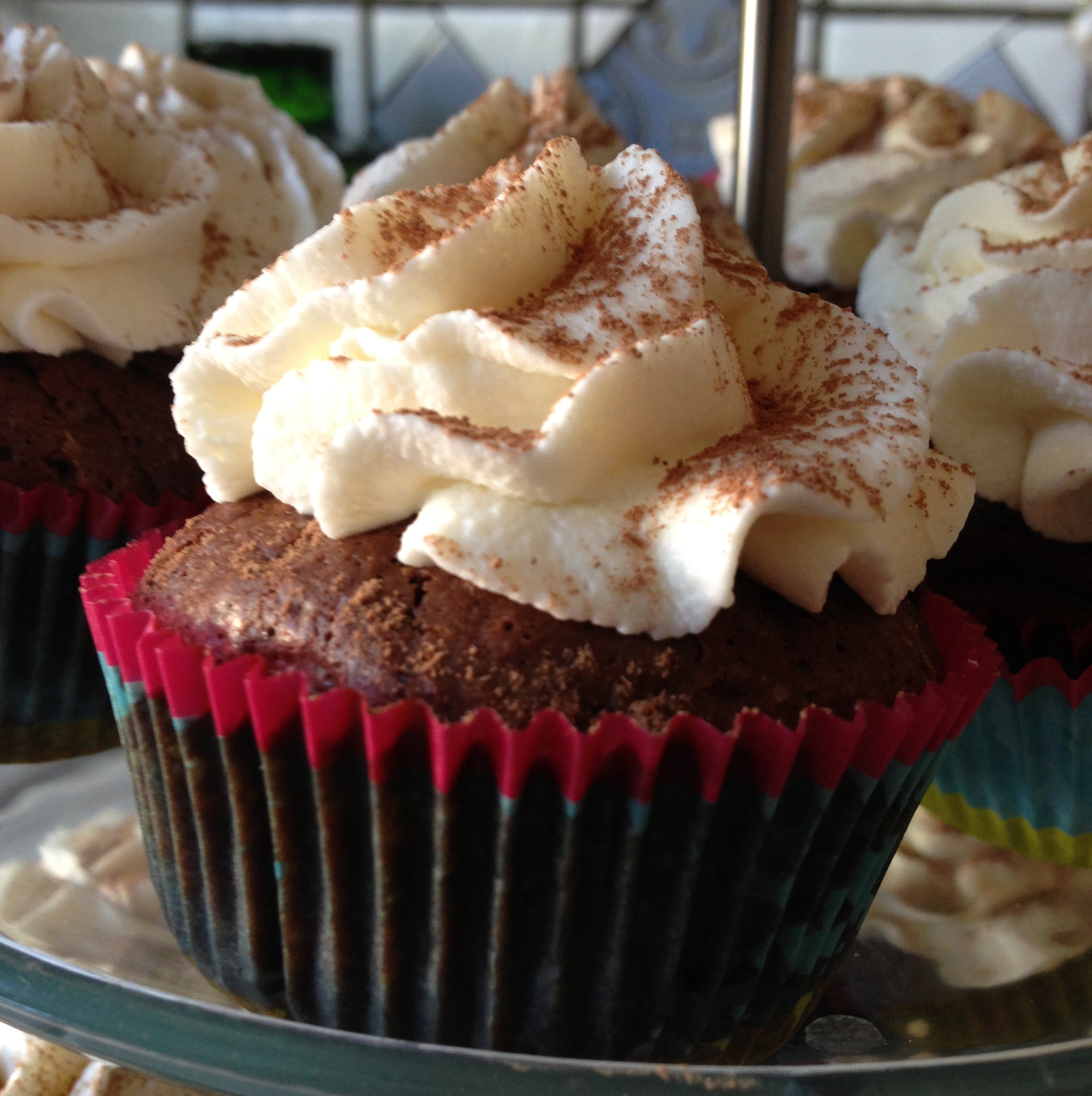 Brownie cupcakes are dramatically more decadent than regular chocolate cupcakes. What sets brownies apart is the intense flavor of real, cooking chocolate in addition to cocoa powder. The intentional lack of leavening results in a chewy, fudgy texture, characteristic of brownies.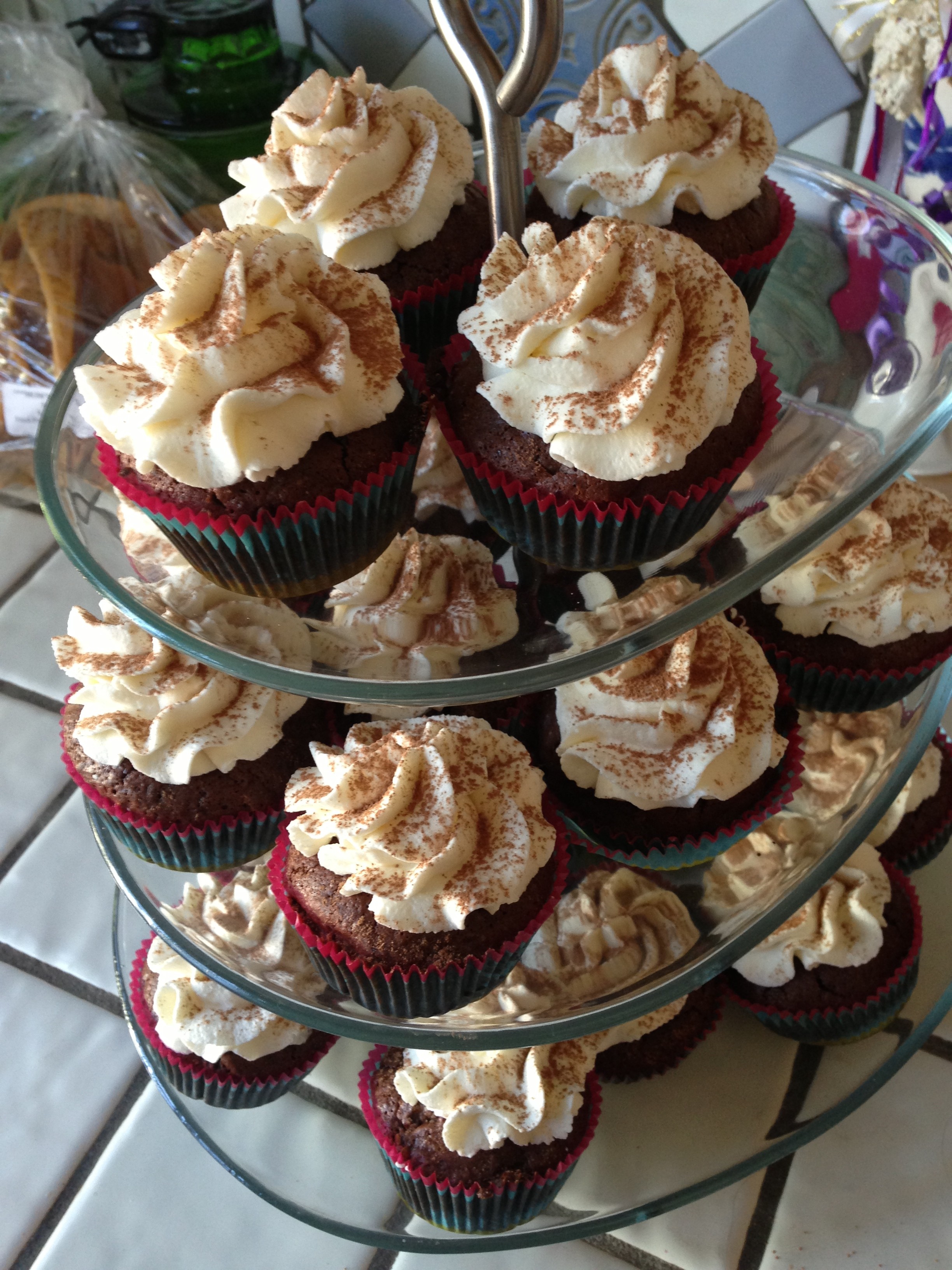 Because they are so rich, brownie cupcakes are best eaten either with just a sprinkling of powdered sugar, or frosted with nothing more than fluffy whipped cream and a dusting of cocoa powder, as I have done here. I went a step further and spiked the whipped cream on these cupcakes with some rum!
Ahead of Valentine's Day, I made a batch of mini-cupcakes for a friend's party. Because they are so rich, the mini versions of these brownies are a great way to limit the rich flavors and textures. I topped the velvety, chocolatey bite-sized cakes with a simple whipped cream that was slightly sweetened and stained with beet juice. Beets make the ultimate natural pink color, and no – you don't taste them in the foods. Simply cut off the tops and roots of fresh beets, and combine with the peels – stuff you would compost or throw away ordinarily. Wash them, chop finely, and boil in a small amount of water for about 30 minutes. Then smash and strain and throw away the solids and voila, you have a gorgeous deep pink food dye!
I drizzled the cupcakes above with some royal icing that I had leftover from a batch of cookies. The pink was deeper so they provided a nice contrast. And then I sprinkled large, crunchy flakes of citrus salt, which also added a nice yellow touch to the whole thing. The result was so impressive, none of my friends could eat just one!