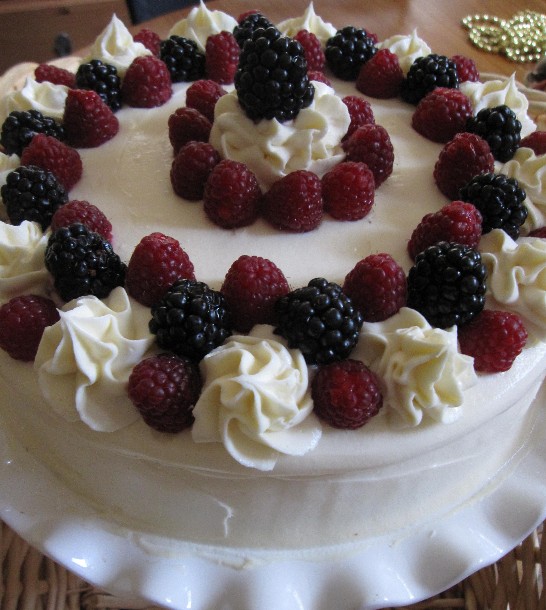 Given the epidemic of gluten-intolerance these days, I get a lot of request for gluten-free cakes. While most gluten-free cake mixes or recipes result in the pasty texture of baked rice flour or other non-gluten starches, there is one way to make a divinely delicious gluten-free cake: a flourless, European style chocolate cake.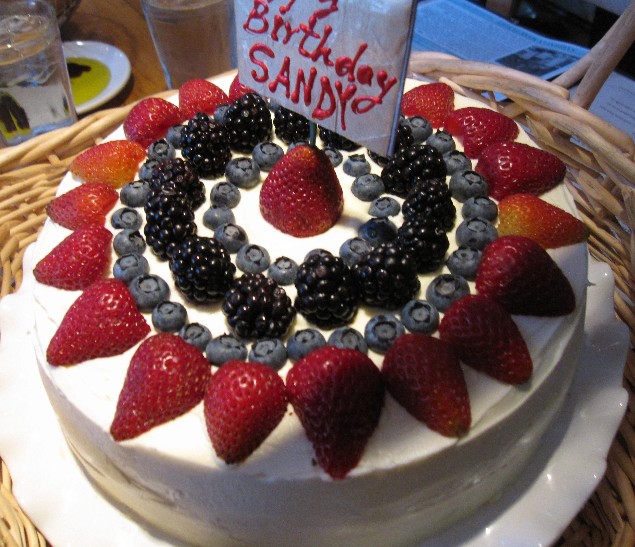 Made from only five ingredients: cooking chocolate, bittersweet cocoa powder, butter, eggs, and sugar, there is actually no added starch. This cake is denser than mousse and almost as smooth, while holding its shape like a traditional cake.
The cakes shown above were made from two layers of flourless chocolate cake (it's far too tricky to cut through this cake so I'm better off baking two separate layers), sandwiched with sliced fruit and vanilla flavored mascarpone-crème fraiche frosting, and topped with the same frosting, and lovely farmer's market berries. A little slice goes a long way, so this cake can feed a large group!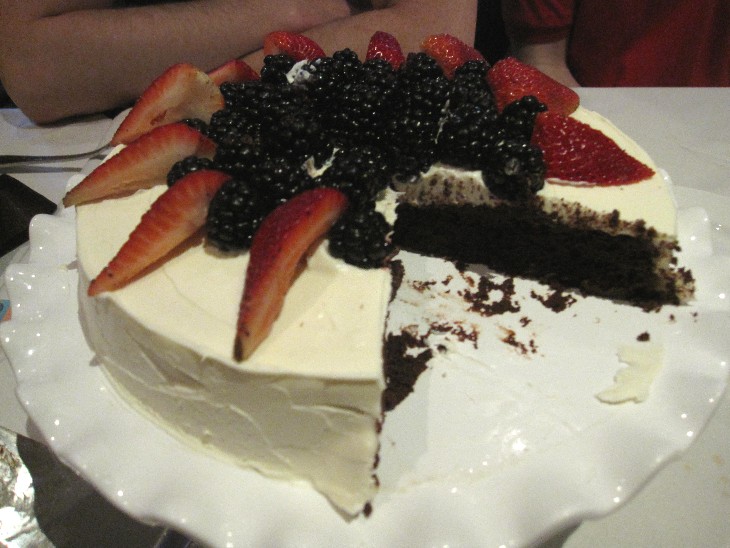 A smaller flourless chocolate cake is simply served as a single layer like the one I baked for my husband Jim.