There are only a few factors that make a granola great: the type of oil, the type of sweetener, the nuts or seeds, and the quality of the oats. Fruits are optional and I prefer my granola sans fruit. After weeks of trial and error, I came up with what I think is a granola that is perfectly balanced in flavors and healthy ingredients. Instead of the standard processed vegetable oils found in commercial granola, I use cold pressed organic virgin coconut oil. Mingled with pure vanilla extract and dark Grade B organic maple syrup, the fragrance of this granola alone is enough to satiate an appetite!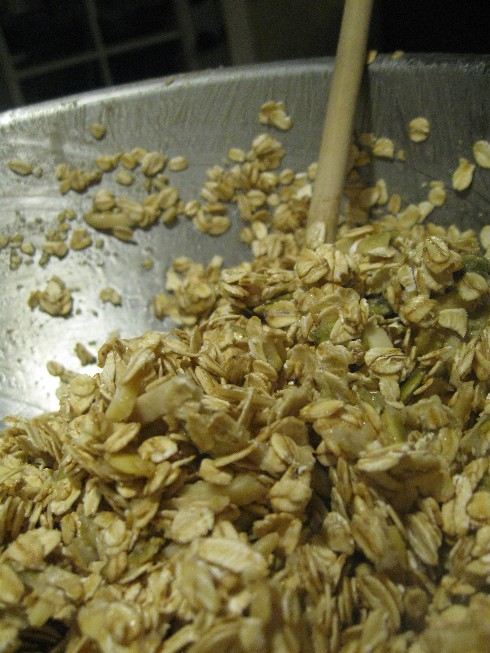 Raw pumpkin seeds and slivered almonds, known for their health benefits and crunchy, nutty goodness, complete this granola. I use only organic rolled oats for the traditional foundation of this simple, yet powerfully flavored combination.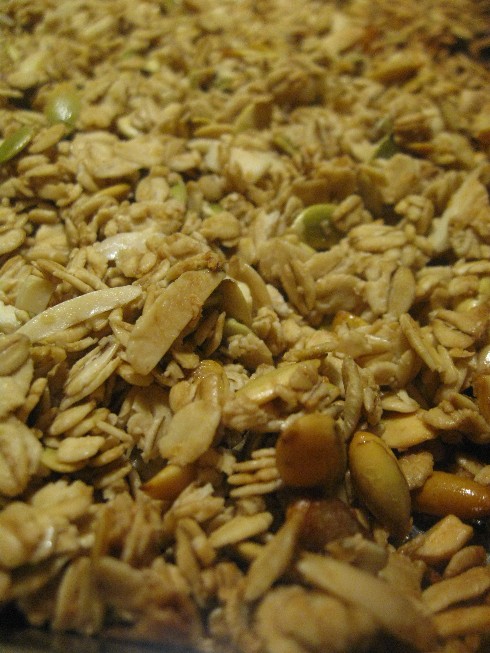 I bake the granola on food-grade stainless steel (rather than potentially toxic aluminum) baking sheets in line with my credo of making the best possible foods. There are few breakfasts better than a bowl of this granola topped with whole milk plain yoghurt and fresh berries!