With my dwarf Meyer Lemon tree currently weighed down by fragrant yellow fruit, the time was right for a lemony dessert! This tart is made with my signature simple crust (organic flour, organic butter, a pinch of salt, and water), filled with a simple mixture of organic eggs, just the minimal amount of organic sugar, generous amounts of zesty grated lemon rind, and vanilla, folded into creamy, whole-milk Italian ricotta cheese.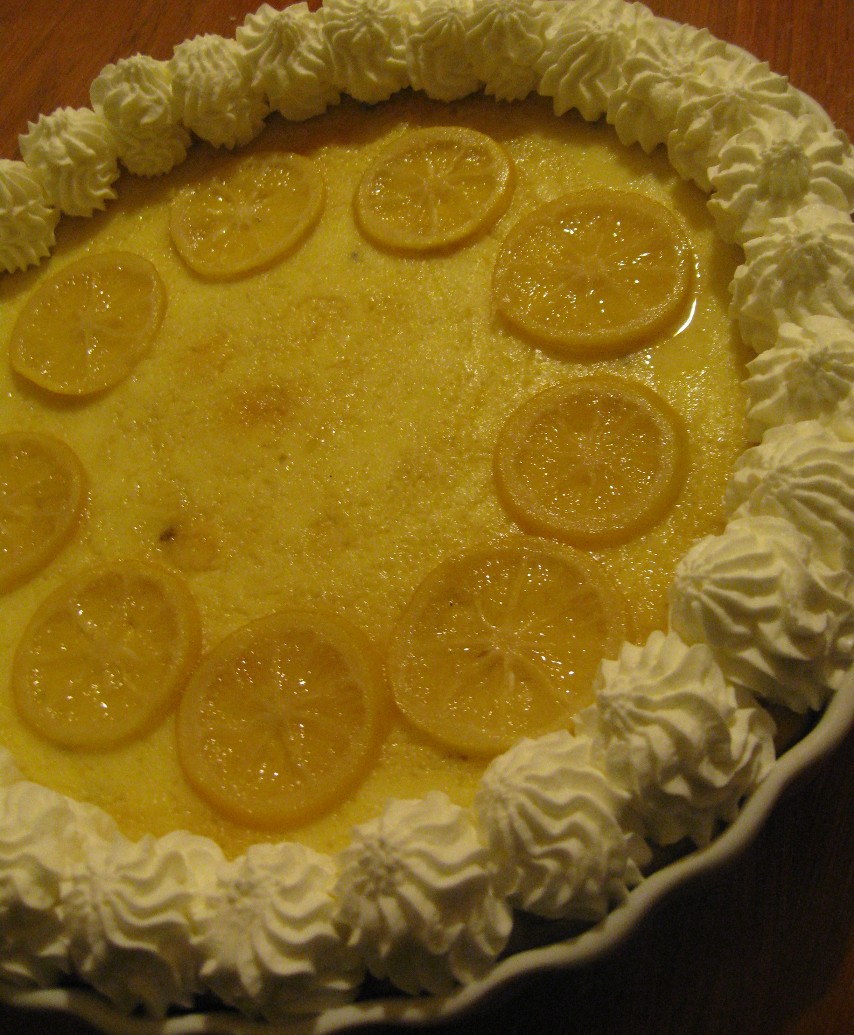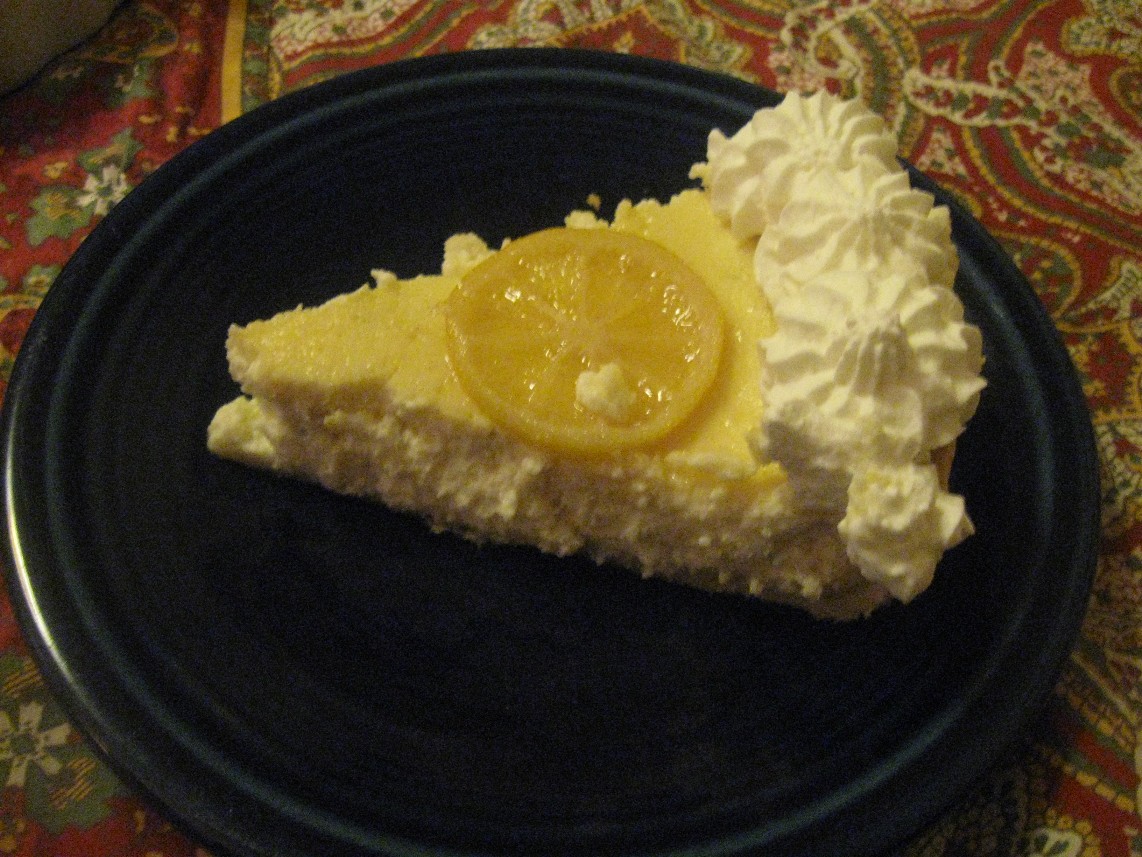 Ricotta isn't just for lasagna! Reminiscent of a large lemony canoli, this tart is an acquired taste for those who are used to traditional American cheese cakes. Instead of a smooth, processed creaminess, the ricotta adds a pleasantly chalky texture to this tart. Ricotta cheese is also significantly healthier than cream cheese!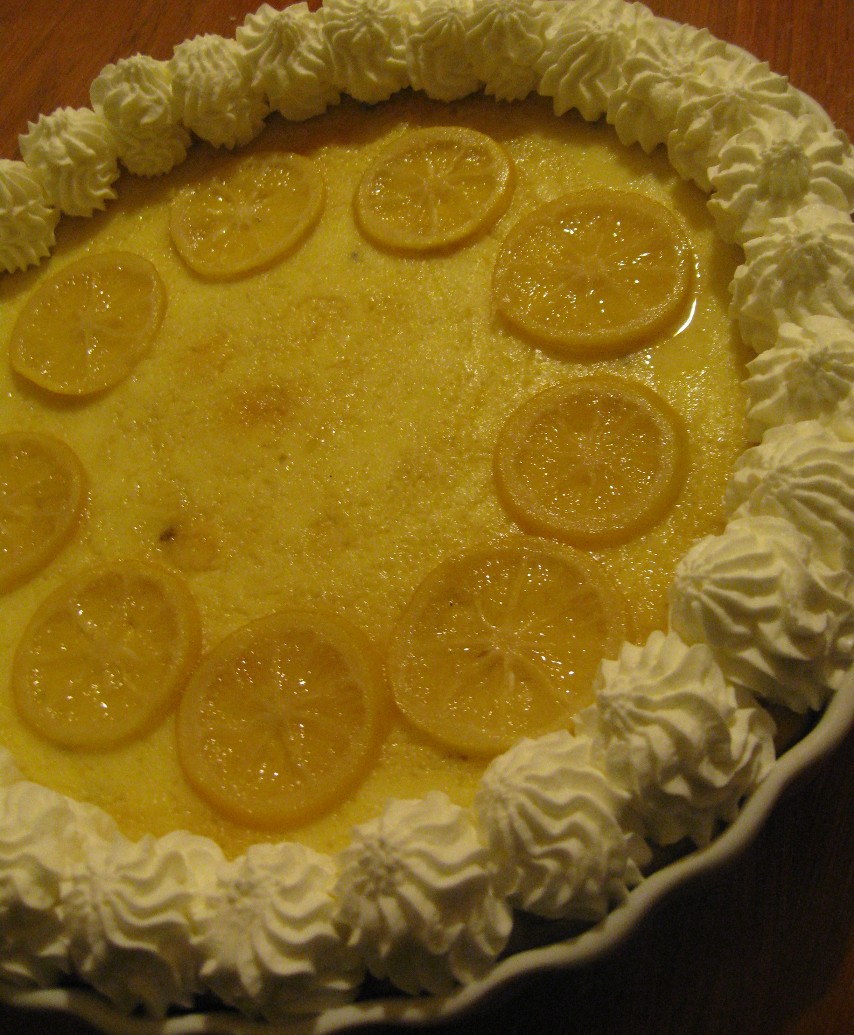 Topped off with swirls of unsweetened organic whipped cream and and thin slivers of lemon made edible via boiling sugar syrup, the tart is a perfect complement to a heavy, Italian-influenced meal!