I recently tried a twist on the Austrian holiday cookie called Linzer cookies with vanilla and chocolate instead of jam and powdered sugar. Using a combination of organic unbleached all-purpose flour and organic whole wheat pastry flour, these cookies are a healthier than standard cookies although they taste every bit as good! I used a good friend's family recipe for sugar cookie which is a simple combination of flour, sugar, butter, eggs, and vanilla.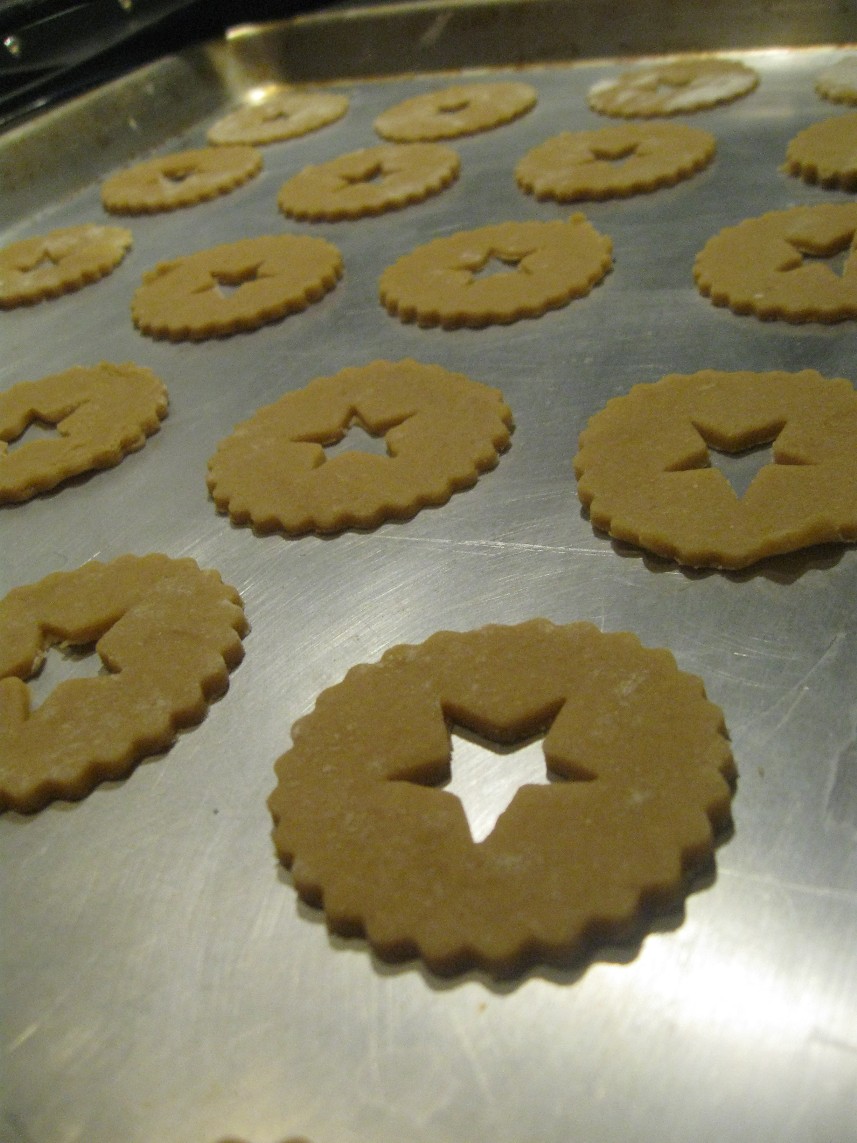 For the chocolate cookies, I simply mixed in unsweetened cocoa powder. I punched out star shapes in half the cookies and baked until they were just barely done.

Once cooled, I mixed up a simple powdered sugar and milk glaze to sandwich the chocolate cookies, and melted bitter-sweet organic chocolate chips to sandwich the vanilla cookies.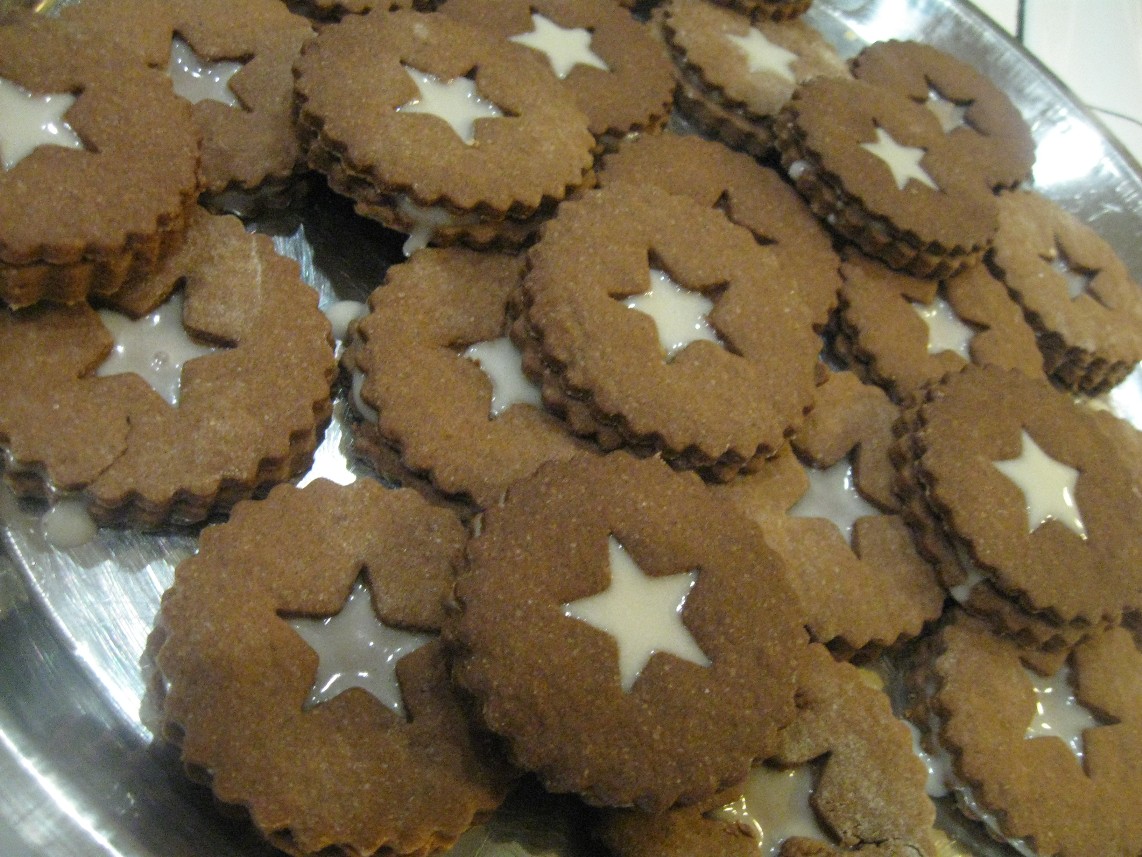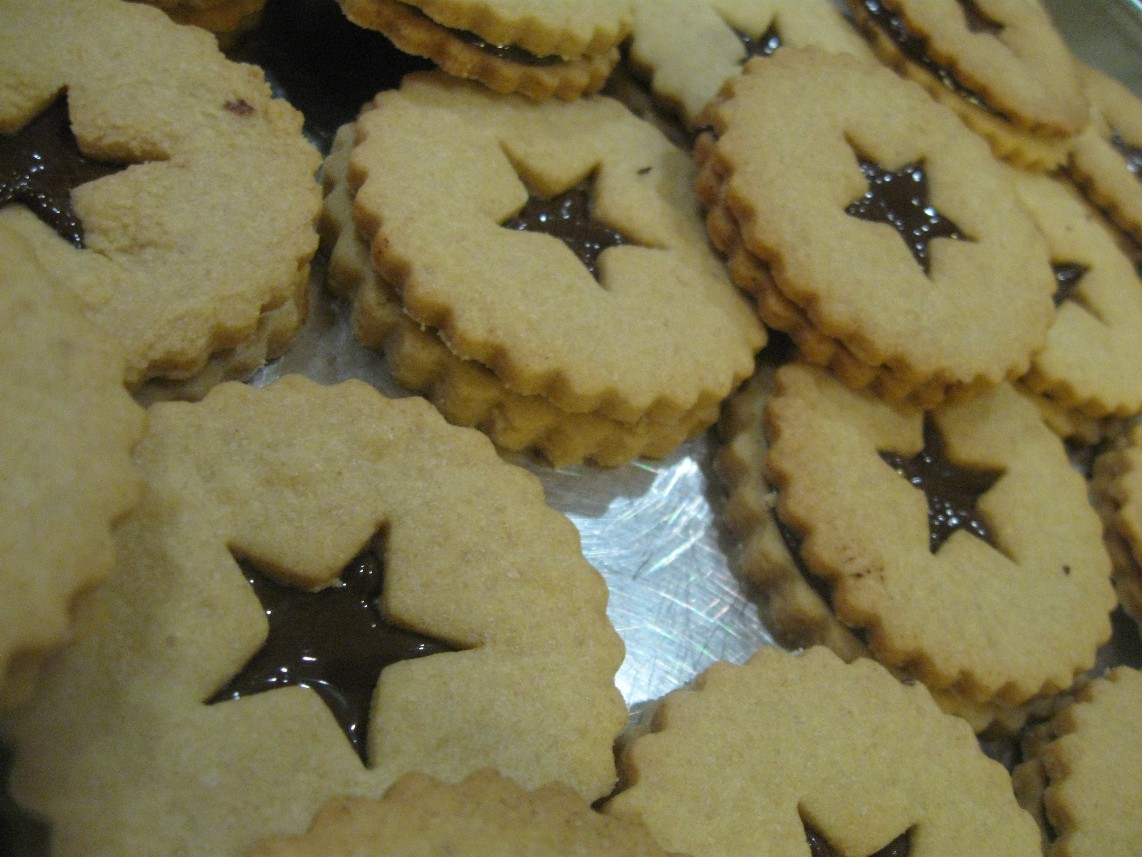 …And finally, the finished cookies were stacked and packed, and ready to be shipped off!