This cake was custom-ordered for two friends who were celebrating their birthdays together. The idea for a boxing ring was based on a private joke and taken literally to make this cake come to life.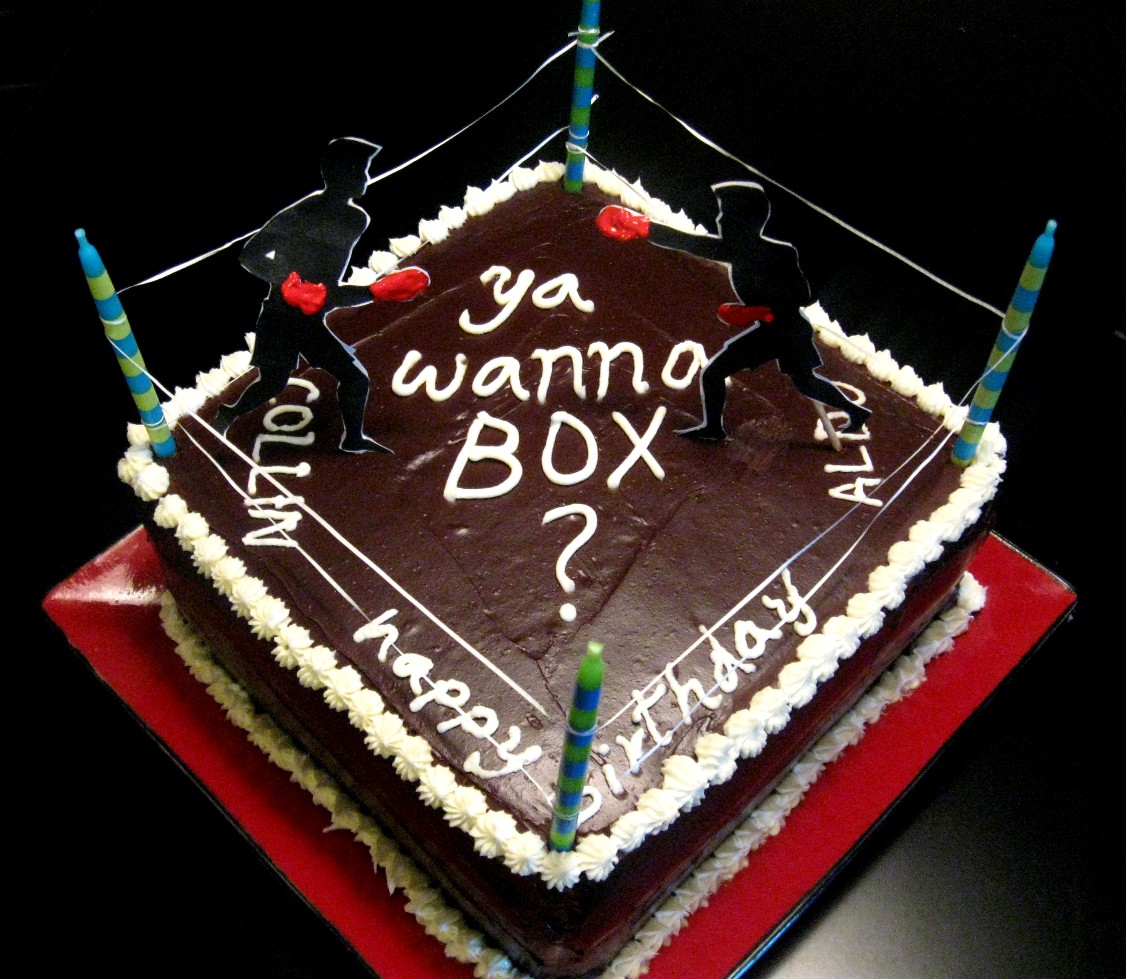 Made with three layers of home-made vanilla-almond cake sandwiched with a filling made from mascarpone cheese and heavy cream scented with orange zest, plus chopped organic strawberries. The whole "box" is encased in my signature chocolate-ganache and decorated with extra cream. Neither the filling, nor the ganache has any added sugar.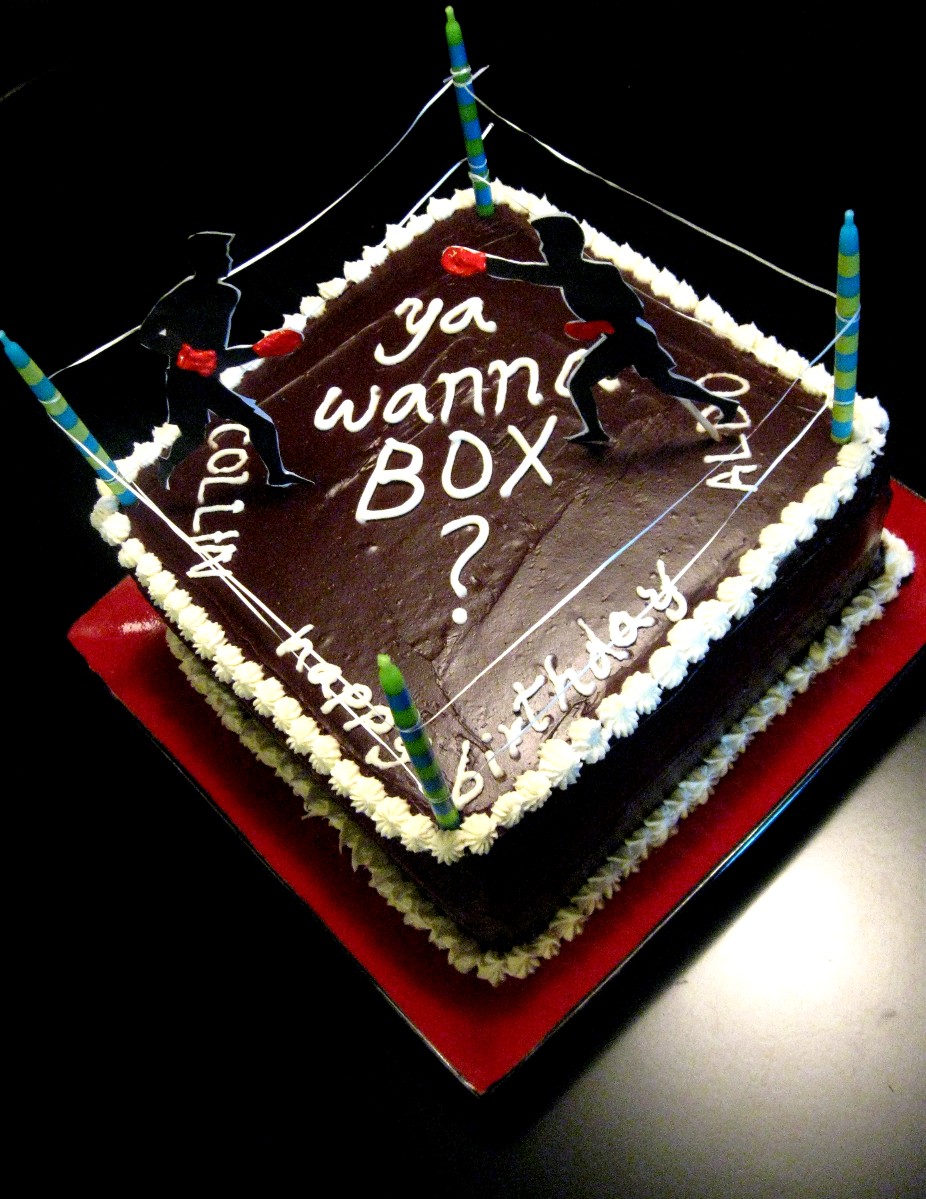 Tall candles with dental floss wound around them provided the ring posts. Clip-art cutouts of two boxers completed the grand finale.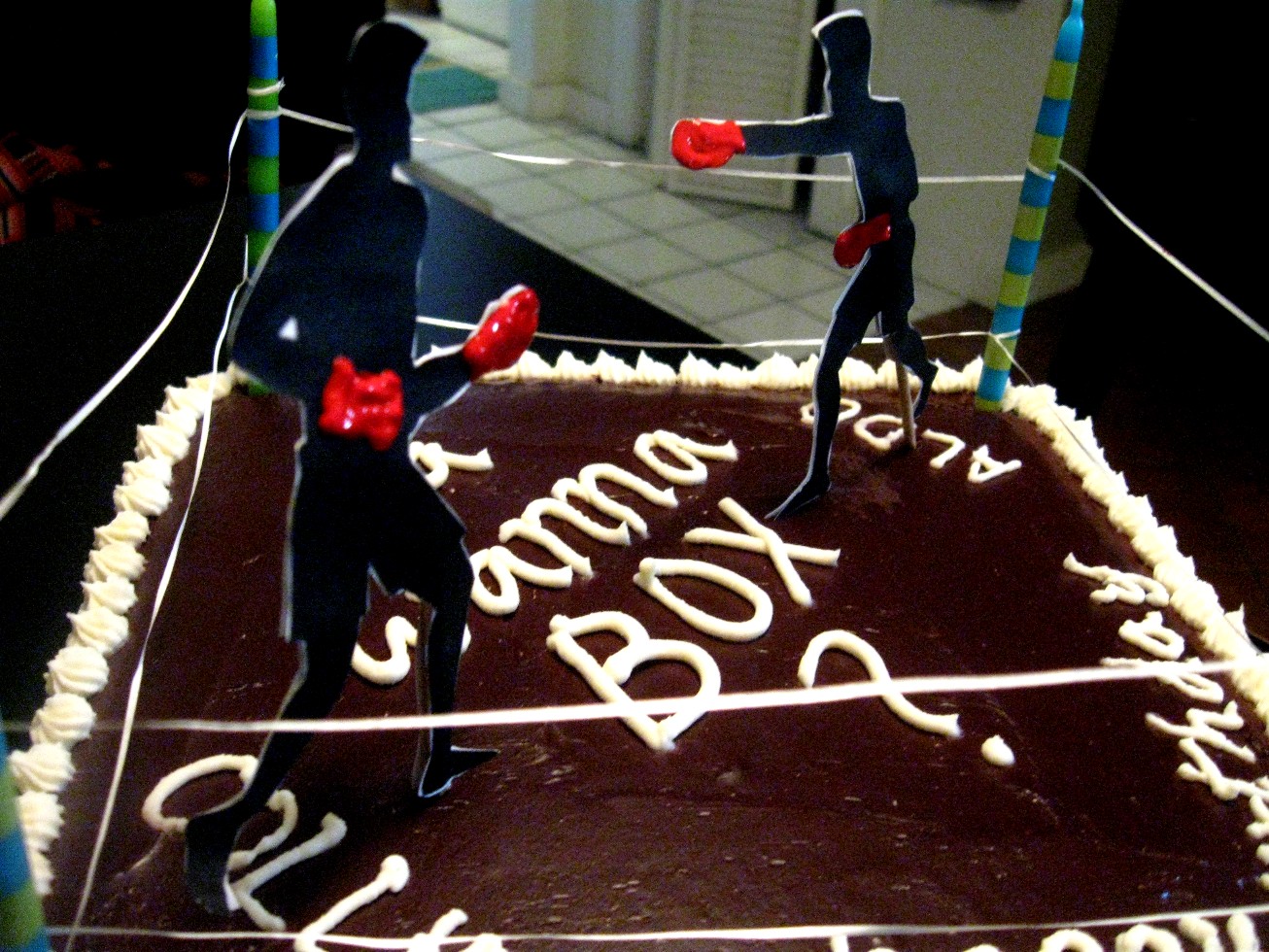 This cake feeds 30-50 people.