This cake was made for a friend's 50th surprise birthday party. Needless to say, this is a friend who is fond of surfing. The cake was made with two large sheet vanilla cakes, cut into the shape of a surfboard. I used pure butter-cream icing (made with organic butter and powdered sugar of course!). The yellow accents were made by mixing turmeric powder into the white icing for the straight lines down the length of the cake. I also kneaded turmeric into the marzipan flowers used in the board design. It's best to use old turmeric whose earthy fragrance has worn off. Regardless, the taste of the sugar overpowers any lingering smell. Besides, turmeric has myriad health benefits!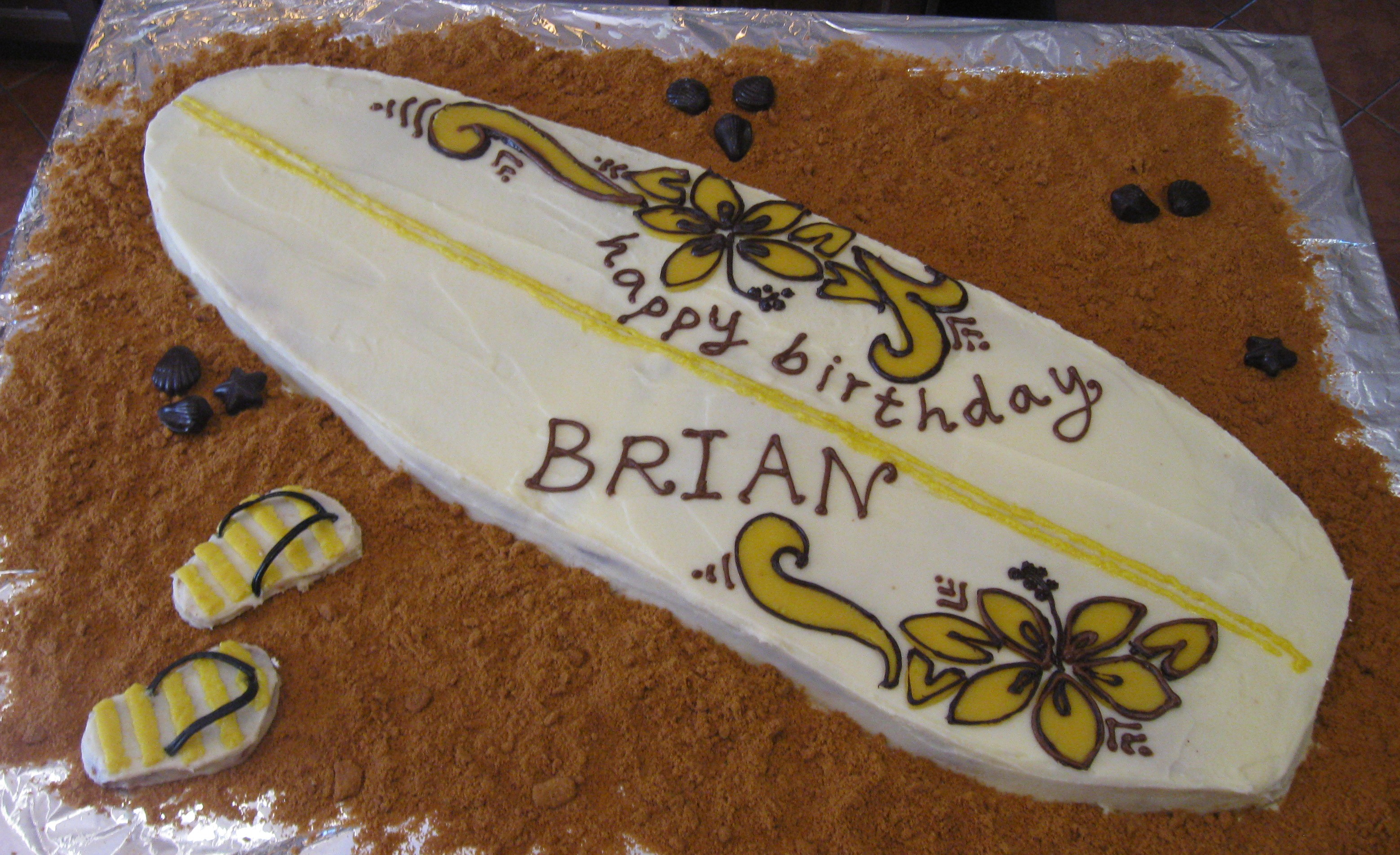 I used a large sheet of plywood big enough and strong enough for this cake. Lined with foil, the base was sprinkled with ground-up graham crackers to resemble sand on a beach. The final touch was Belgium chocolates in the shapes of shells and sea horses, scattered on the "sand."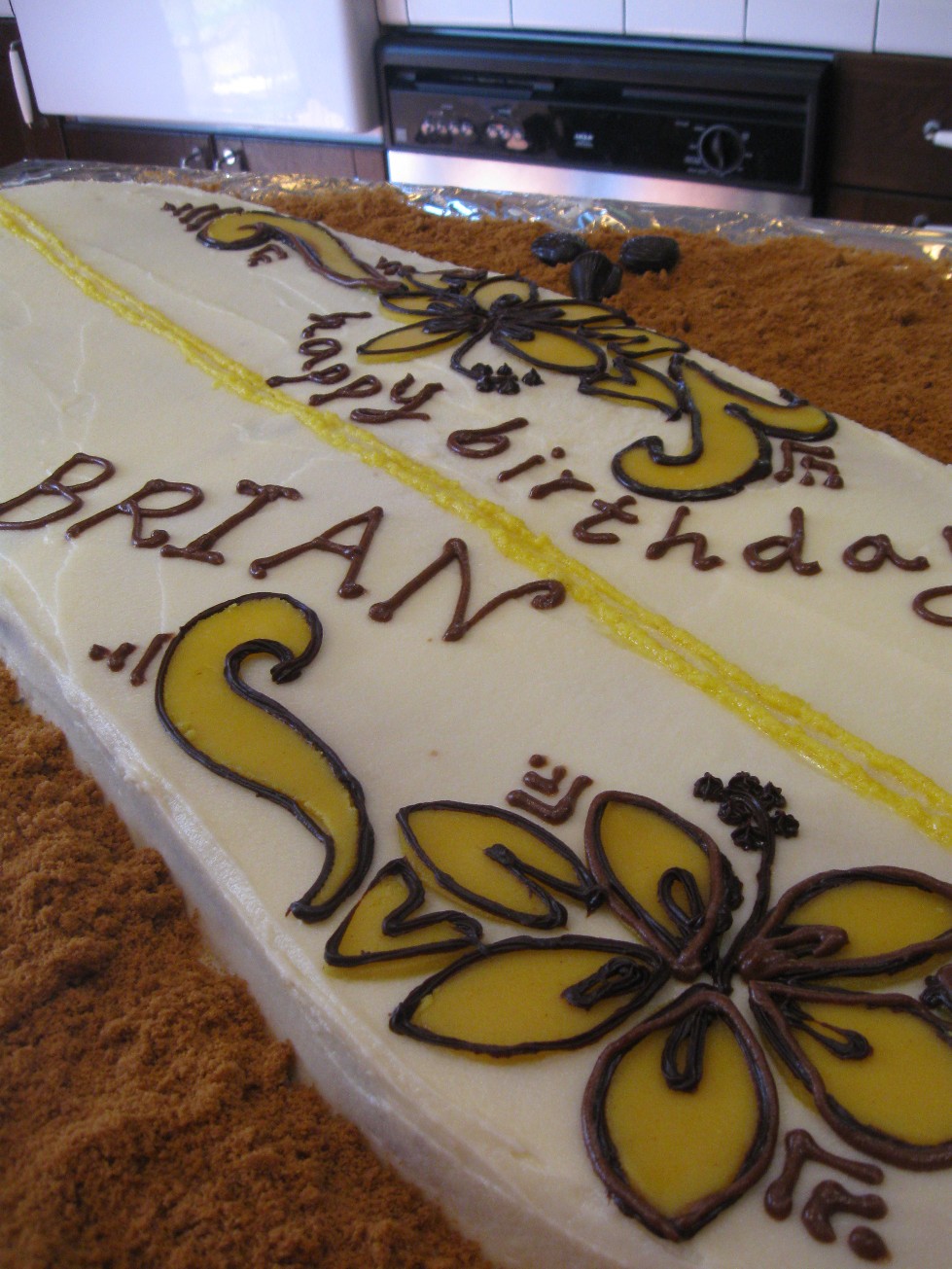 The striped slippers were made from un-used pieces of cake I had cut off from the surfboard shape. They were decorated with white and yellow icing and black licorice string. This cake easily fed 50-70 people.