This piano cake was for a musician friend's 40th birthday. It was a decadent butter vanilla cake with strawberry-chocolate filling, and chocolate ganache topping.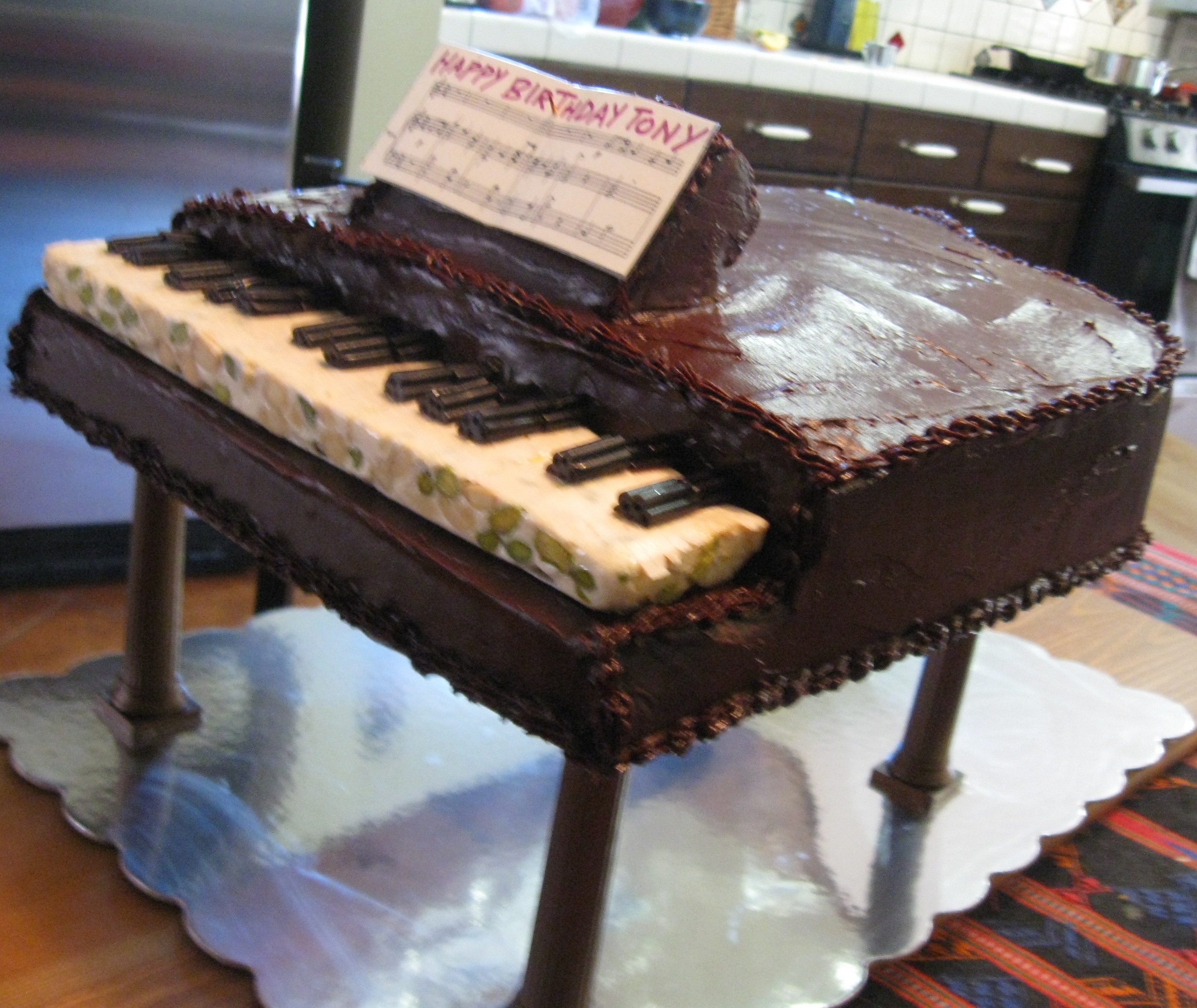 The white keys on the piano were simply a sheet of Italian pistachio nougat cut deep enough to resemble ivory white piano keys. The black keys were made with naturally colored licorice sticks. The base of the piano was a sheet of plywood cut to order, sitting on painted cake columns.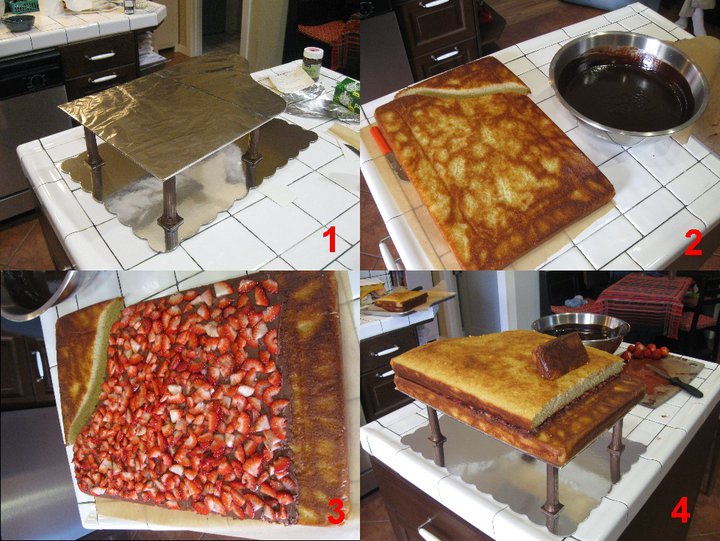 The sheet music on the cake is actually the music to the Happy Birthday tune. This cake was big enough to feed 40-60 people.