As holiday season is drawing near, Baker Goddess has begun venturing into the realm of holiday cakes! The first one, a Halloween cake, is pictured below.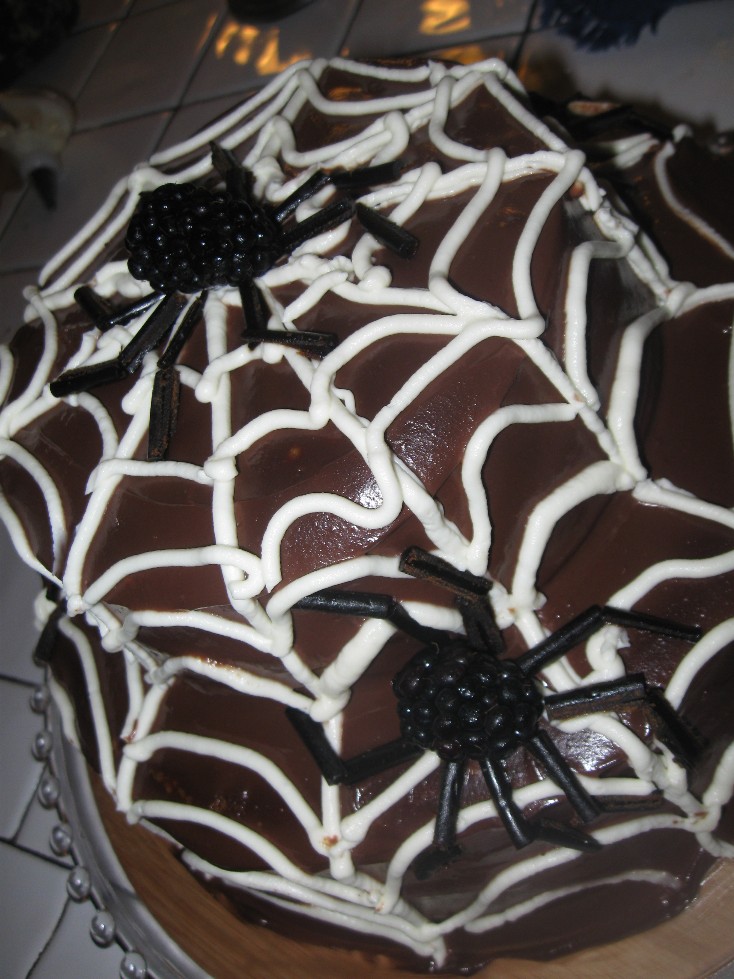 Using my traditional chocolate ganache (dark chocolate plus heavy cream), I mixed in raspberries for a fruity (and imaginatively gory) filling. The frosting is pure ganache with unfettered mascarpone cream cheese for the spider web.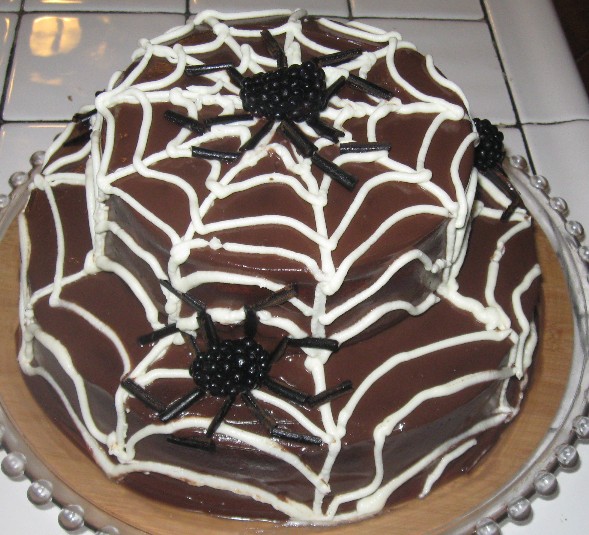 Fresh blackberries and naturally black licorice sticks made perfectly creepy-crawly spiders crawling all over the cake!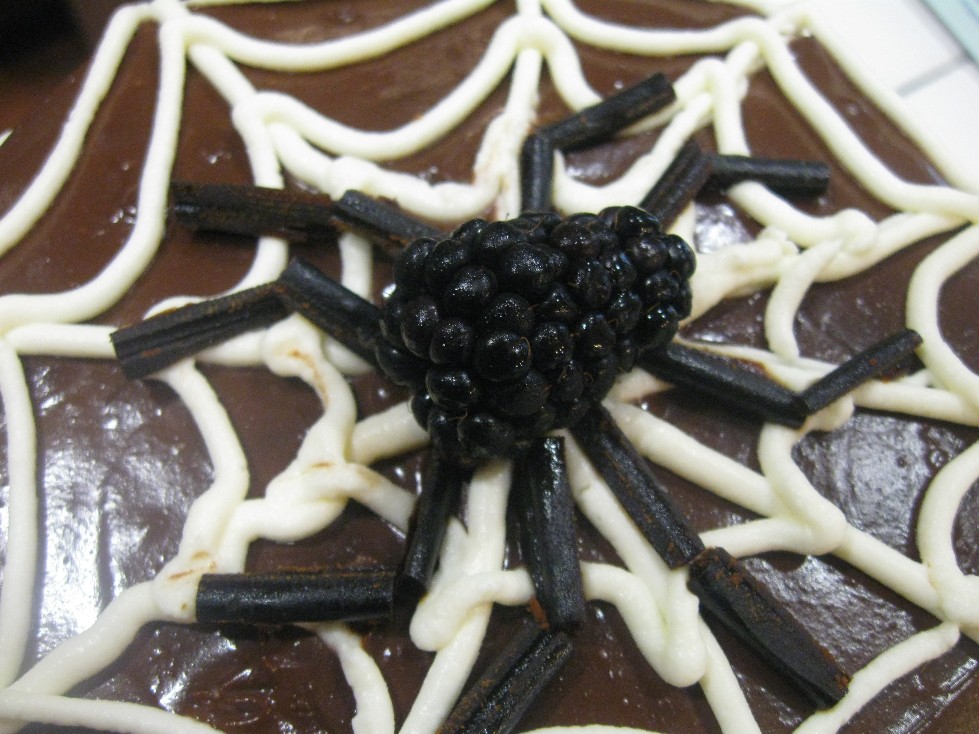 As always, Baker Goddess demonstrates that delicious and creative cakes are not just possible without artificial coloring, they're better!