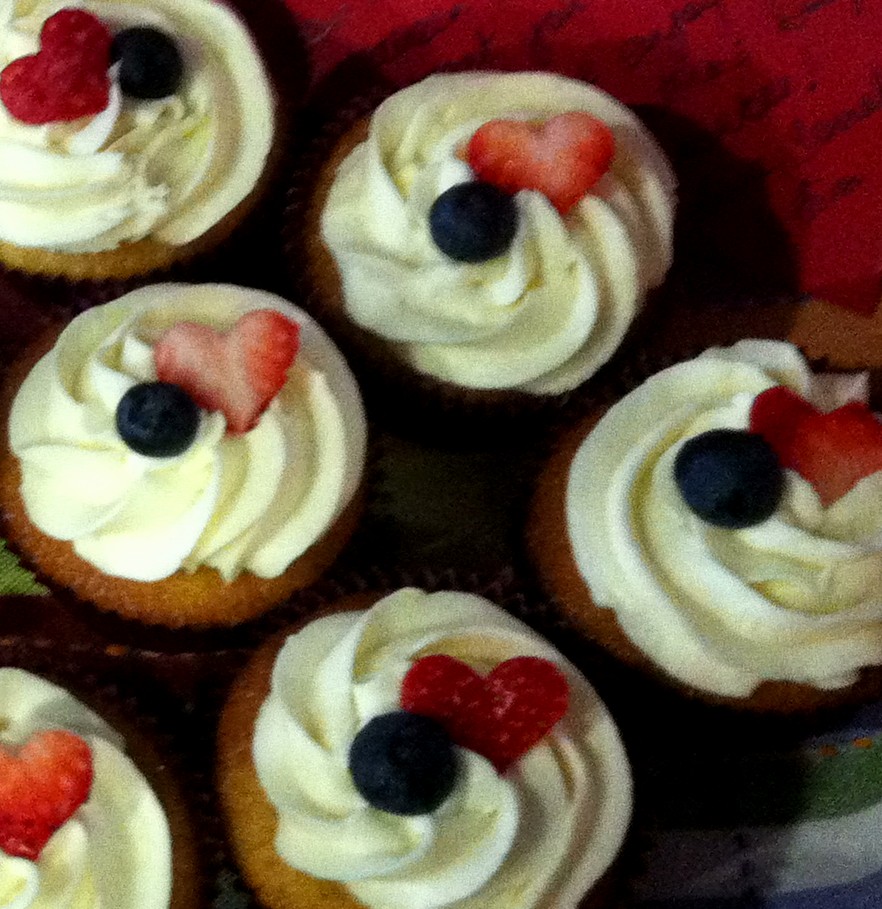 My vanilla cupcakes are perfect for parties, weddings, kids birthdays and more. They are eye-catching and tasty! Slightly sweeter but less intense than my chocolate cupcakes, I use my standard formula of organic free-range eggs, organic butter, and organic sugar.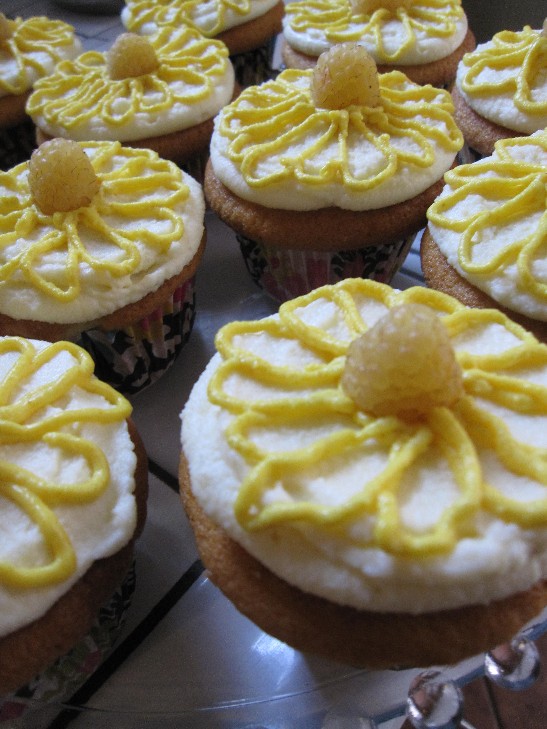 These sunflower themed cupcakes were for a girl's birthday party. I found the centerpiece golden raspberries at my local farmers market (a big shout-out to Pudwill Farms!). Simple, pretty, and delicious!

I use a limited palette of colors, based on what's easily available in nature. Instead of Red No. 32, or Yellow No. 5, I rely on spinach powder, beet powder, carrot powder, and turmeric (don't worry, the sugar completely overpowers the veggie flavors – leaving the cupcakes tasting like cupcakes). See my post about natural colors here.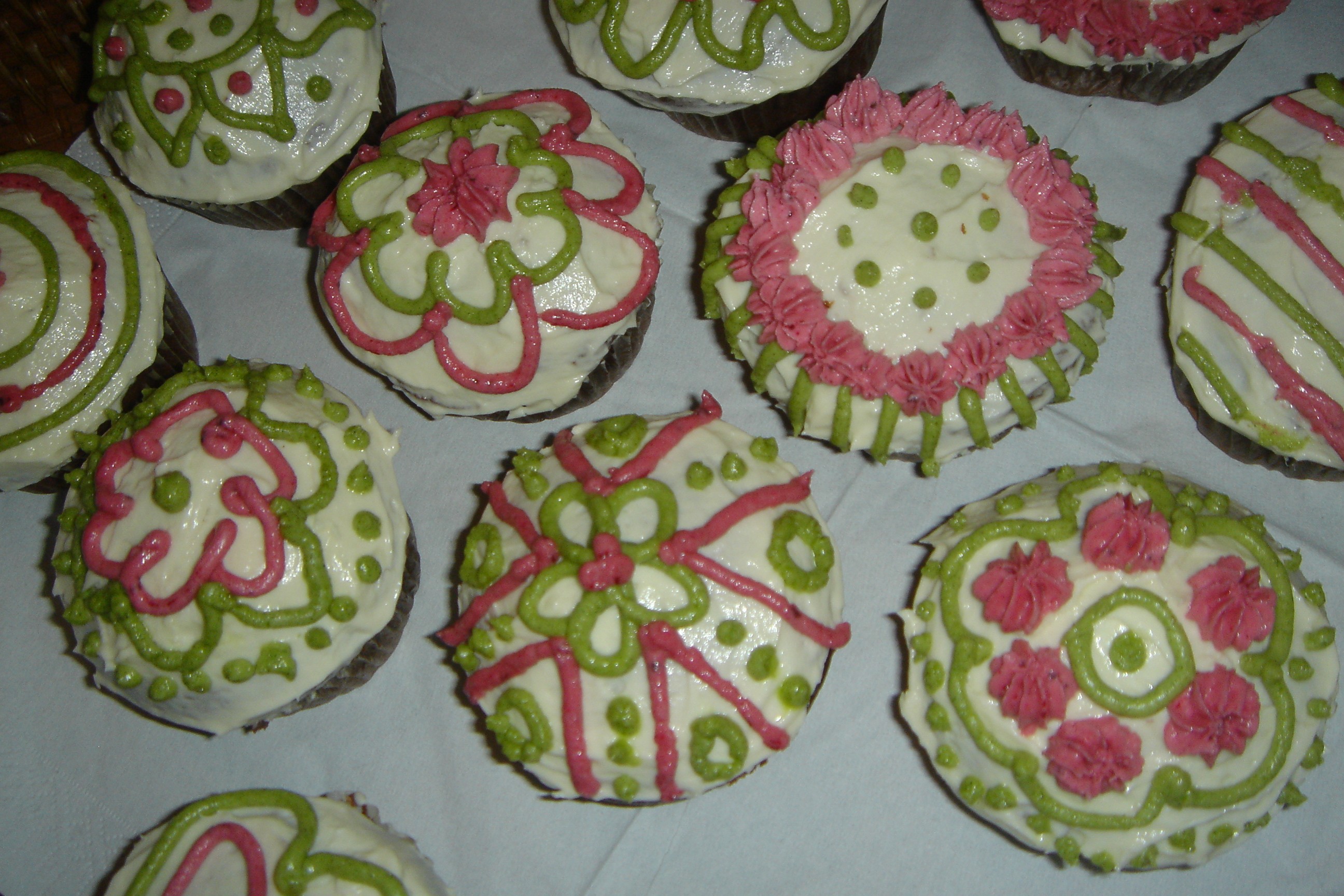 Vanilla cupcakes are also delicious with my simple two-ingredient Chocolate Ganache frosting and a sliver of strawberry as pictured below!