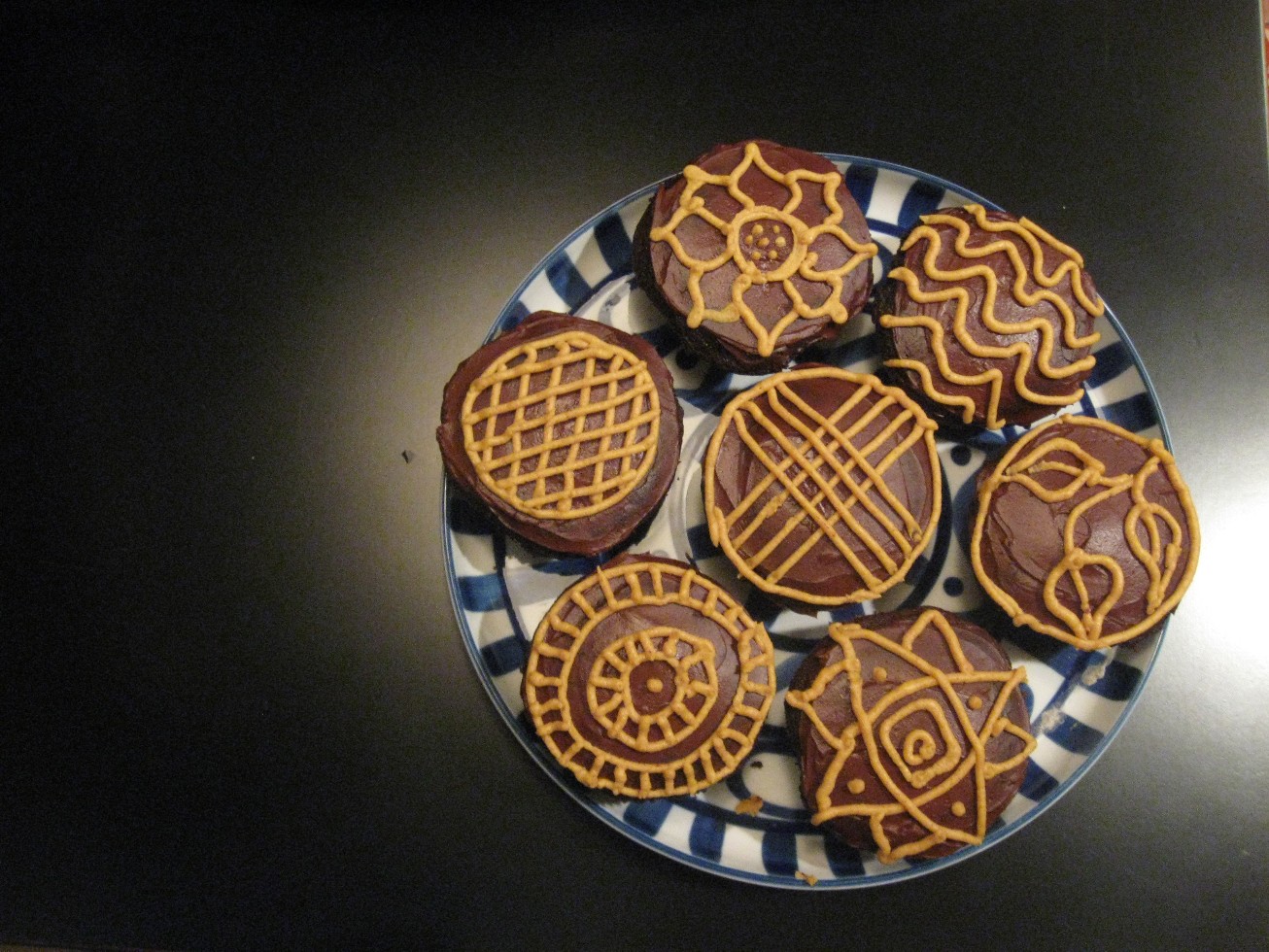 My chocolate cupcakes are aimed at chocaholics and occasional chocolatiers alike. Made with organic free range eggs and butter, they are slathered with a modest layer of pure chocolate ganache or piped thickly on top.
The double-chocolate cupcakes are aimed more at the connoisseur of chocolate rather than kids at a birthday party. I made the batch pictured here for a Fall-themed event, accenting the cupcakes with pure butter cream icing (butter, powdered sugar, vanilla and a touch of milk) tinged an autumn orange with carrot powder and turmeric.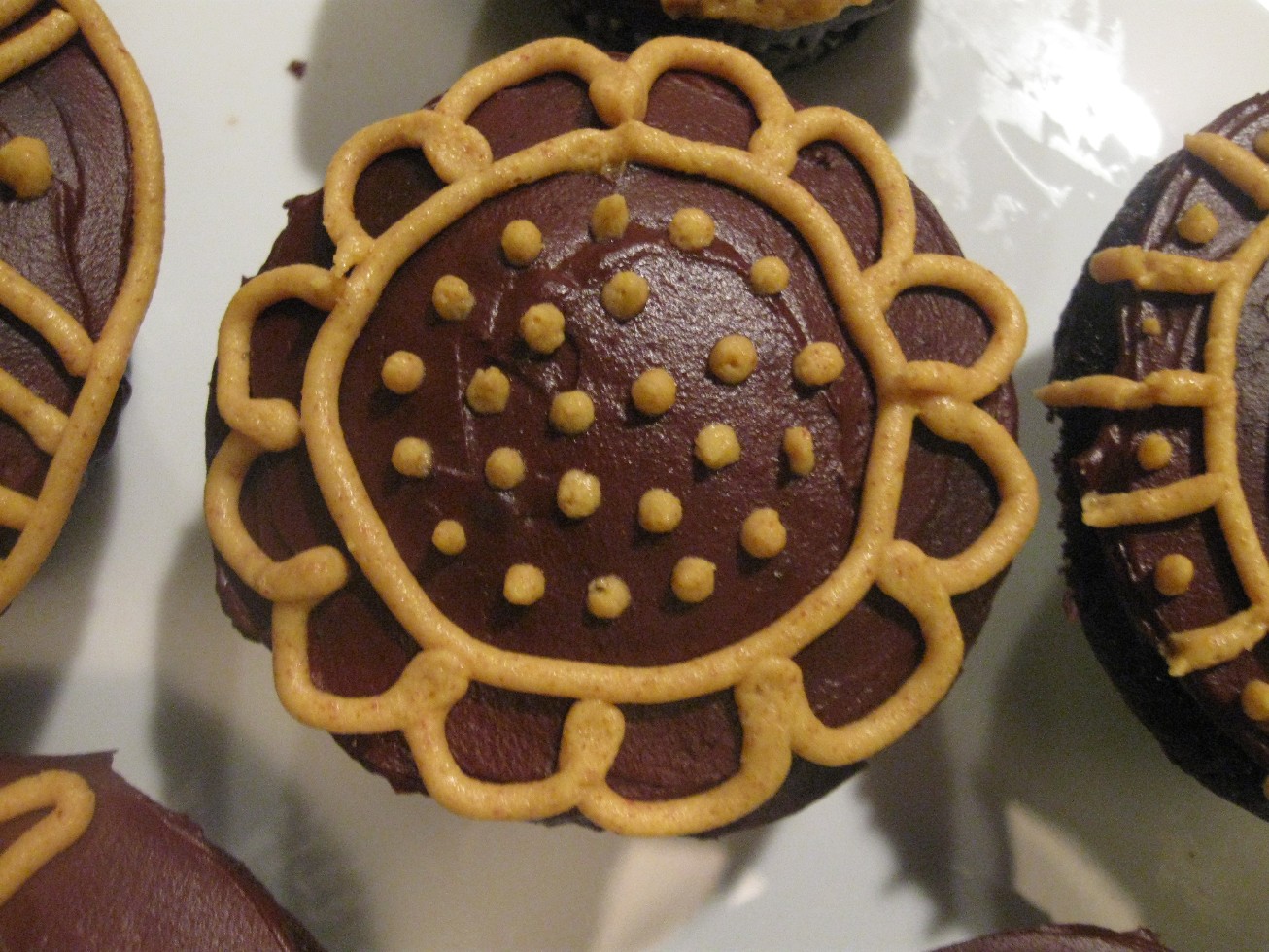 I've managed to achieve a more festive look such as the one below, topped with ganache swirls and chocolate-covered sunflower seeds colored with natural vegetable dyes (available at Trader Joes).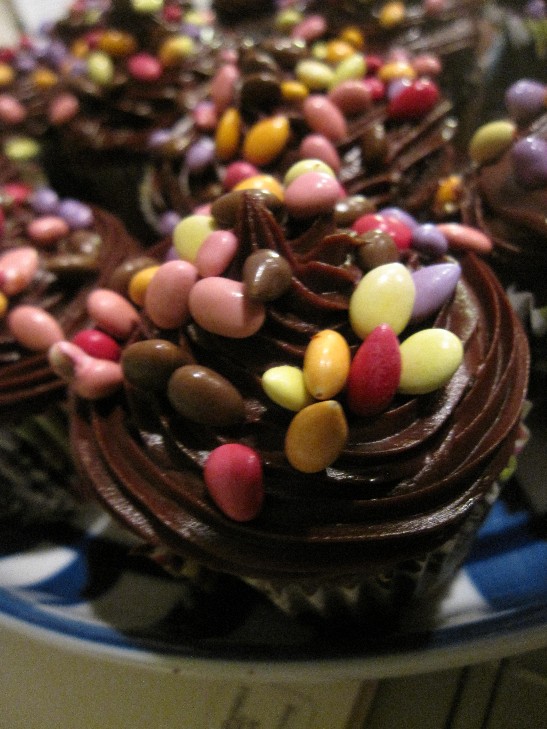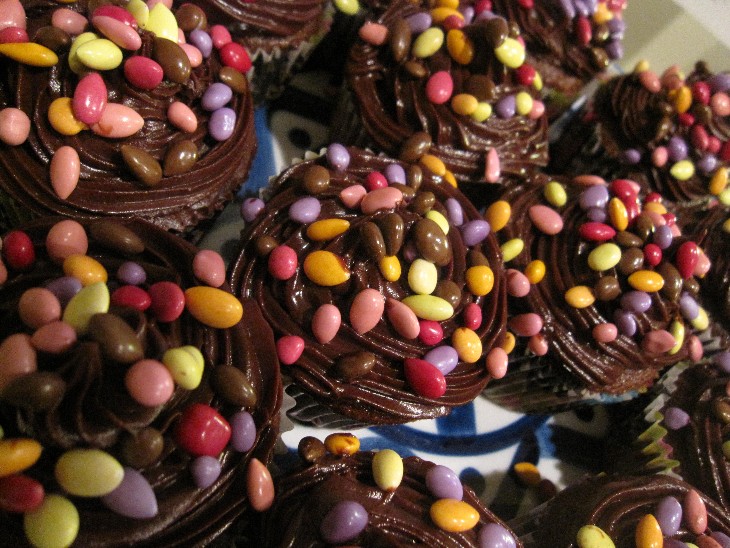 Below are photos of a recent order quite different from those above that cut the chocolatey-ness of the cupcakes with a dollop of rich cream frosting. Instead of the traditional butter-cream topping that can really make one's teeth ache, I combined mascarpone cheese with crème fraiche (Italy meets France!), and a dash of vanilla extract – no added sugar. The resulting cupcakes were decadent!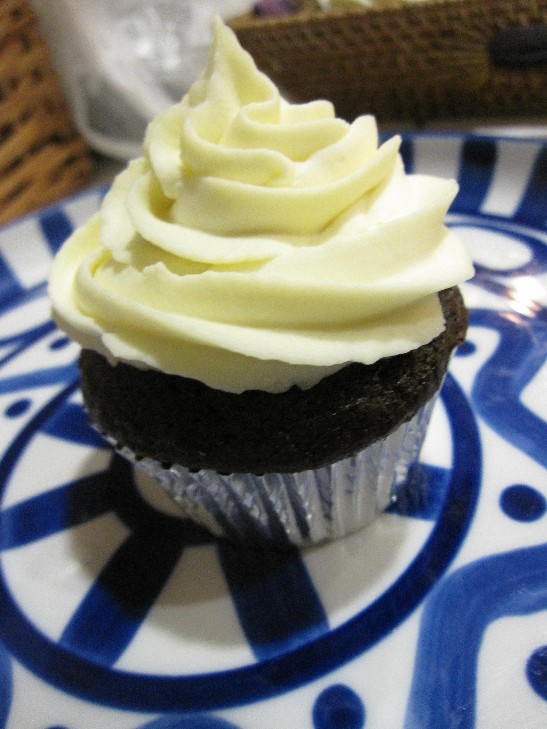 For color I topped them with assorted berries instead of artificially colored sprinkles.