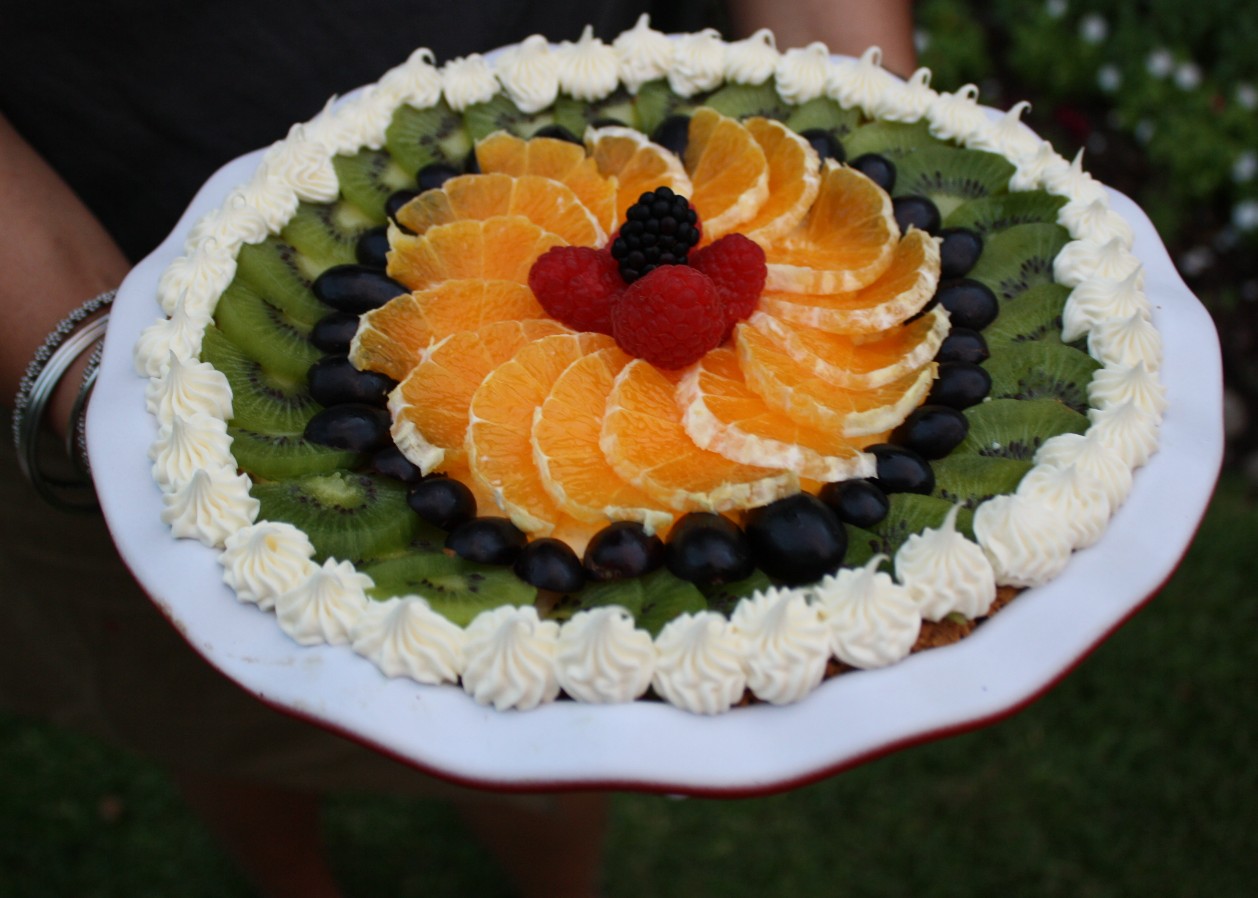 A perfect summer dessert, my fruit tarts are a simple combination of regular or gluten-free crust, filled with mascarpone (sweet Italian cream cheese) spiked with orange zest, lemon juice, and vanilla, topped with a colorful assortment of sliced fresh, seasonal, organic fruit.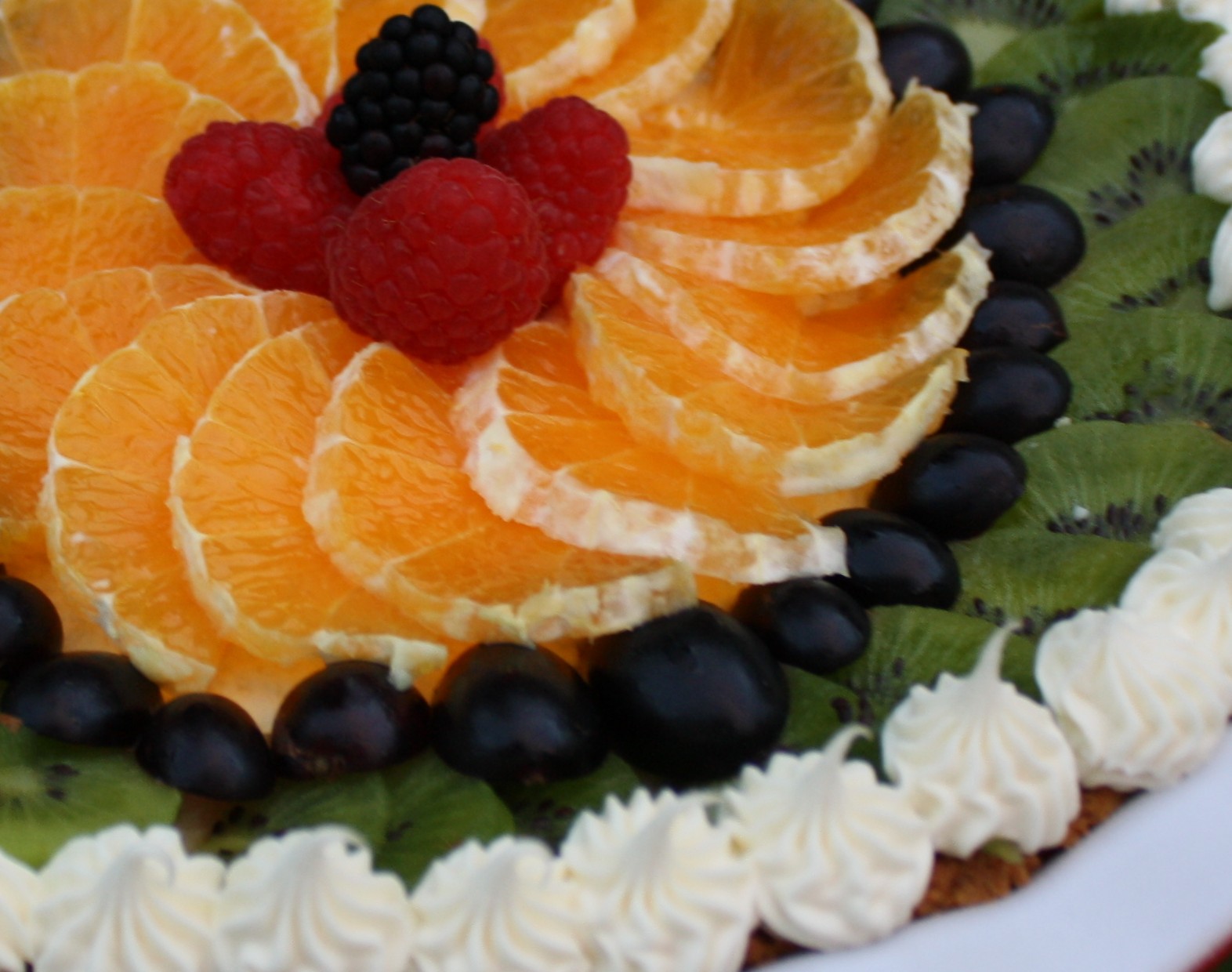 In the example shown above, I used ripe kiwis, a valencia orange (whose peel provided the zest for the filling), black grapes, raspberries, and a blackberry centerpiece. Mascarpone flowers add a finishing touch.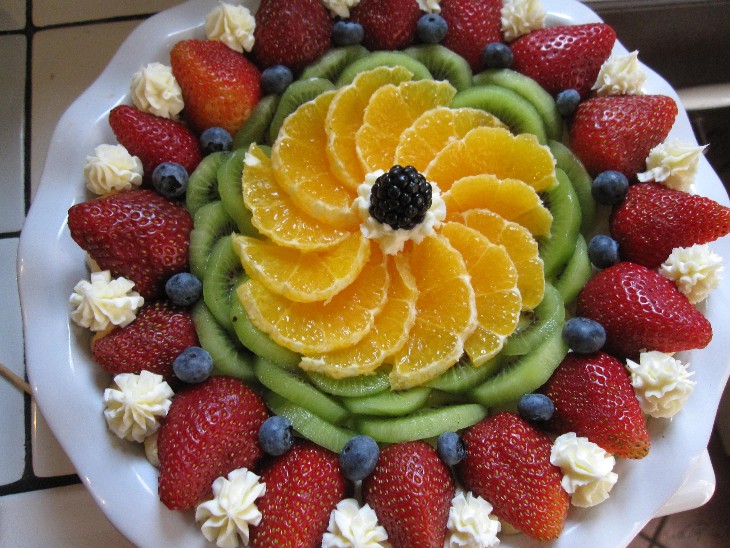 Another example above features oranges, kiwis, strawberries, and blueberries, also with a blackberry centerpiece (all organic of course!), and the mascarpone flowers.
Because there is only a little added sugar in this tart, it is richly satisfying without the sugar crash, and a great way to get young children to eat fresh fruit! Beware: fights may break out at the dinner table over this dessert!