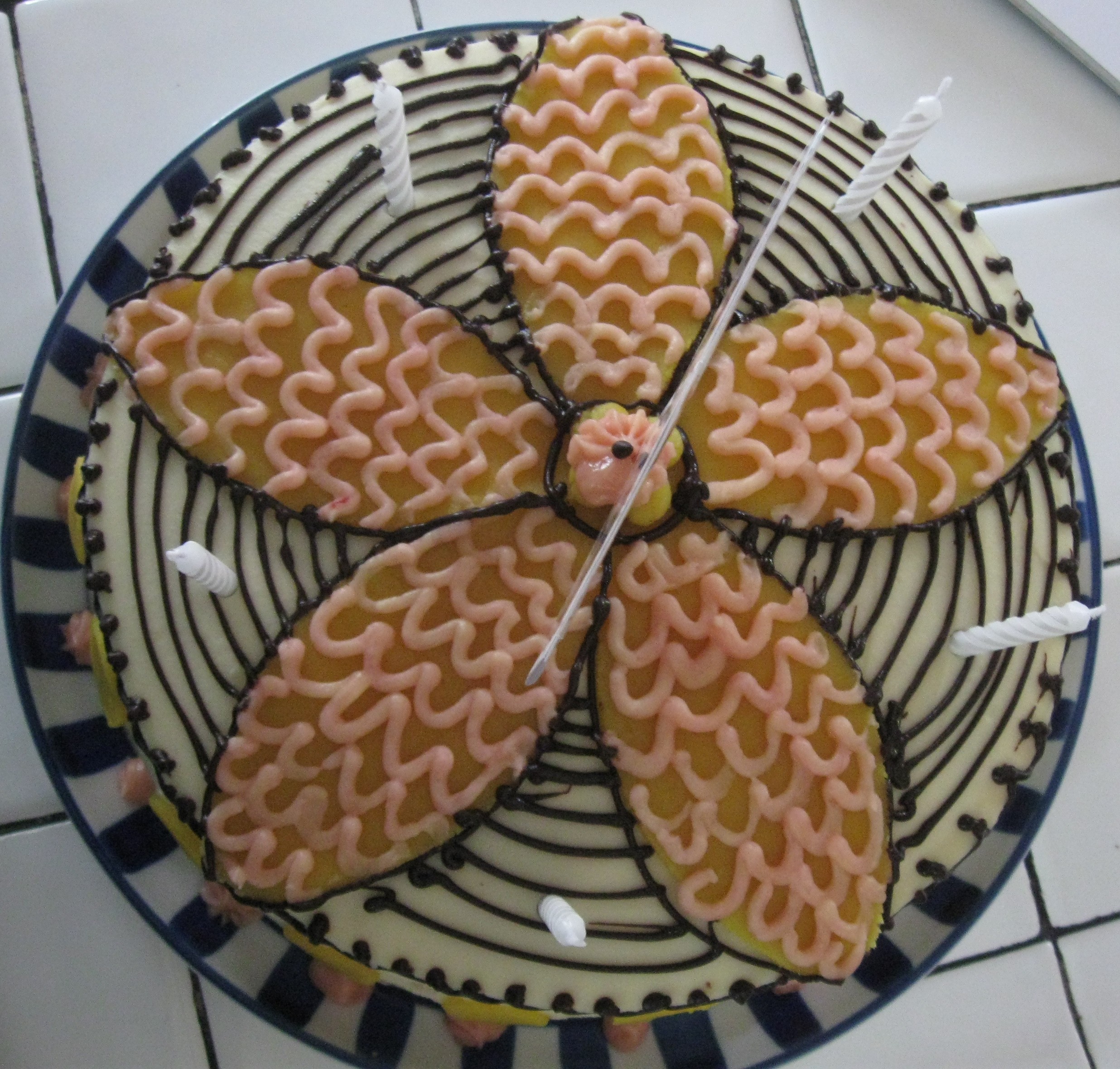 Round cakes provide the best geometry and simplest canvas to decorate. I use only organic butter and milk, and organic free-range eggs. All of my frostings and decorations are free of artificial colorings and dyes. See my post on natural colors for more.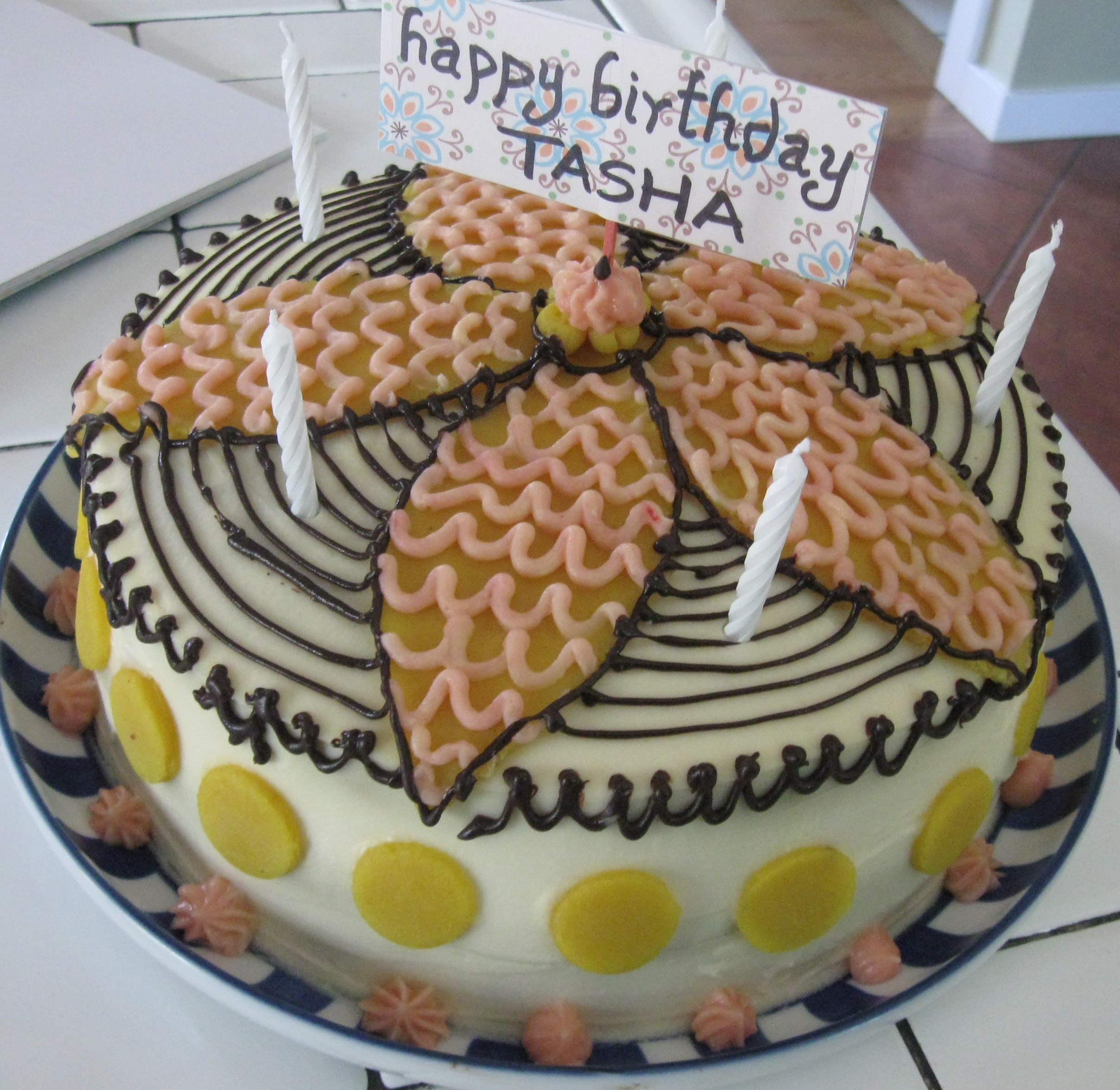 The cake shown above is decorated with marzipan, a European delicacy made from ground almonds, sugar, and egg whites, rather than traditional fondant (a laboratory creation and made more for the convenience of chefs rather than with people's health in mind). It is colored with turmeric and complemented by berry juice-tinted cream frosting and drizzles of chocolate ganache.
My most common combinations are vanilla cakes with a simple 2-ingredient chocolate ganache (dark chocolate + heavy cream), or a chocolate cake with my low-sugar vanilla frosting, and various combinations of the two. All my cakes are filled with fresh, seasonal, organic fruit between layers.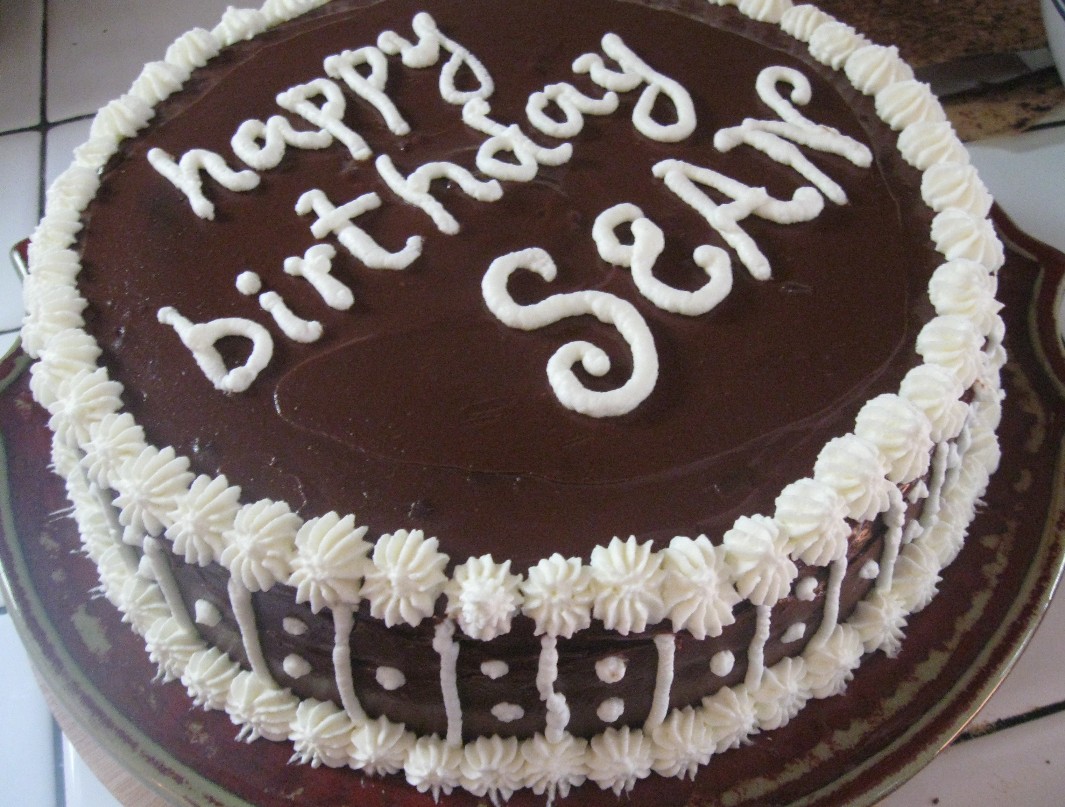 Cakes are extremely rich desserts (especially a double chocolate cake like the one shown here), so I like to go easy on the sugar in my frosting, and spread only a modest layer – I've found most people appreciate the more sugar-modest approach.
This birthday cake had a surprise fresh plum filling with mascarpone cheese and heavy cream.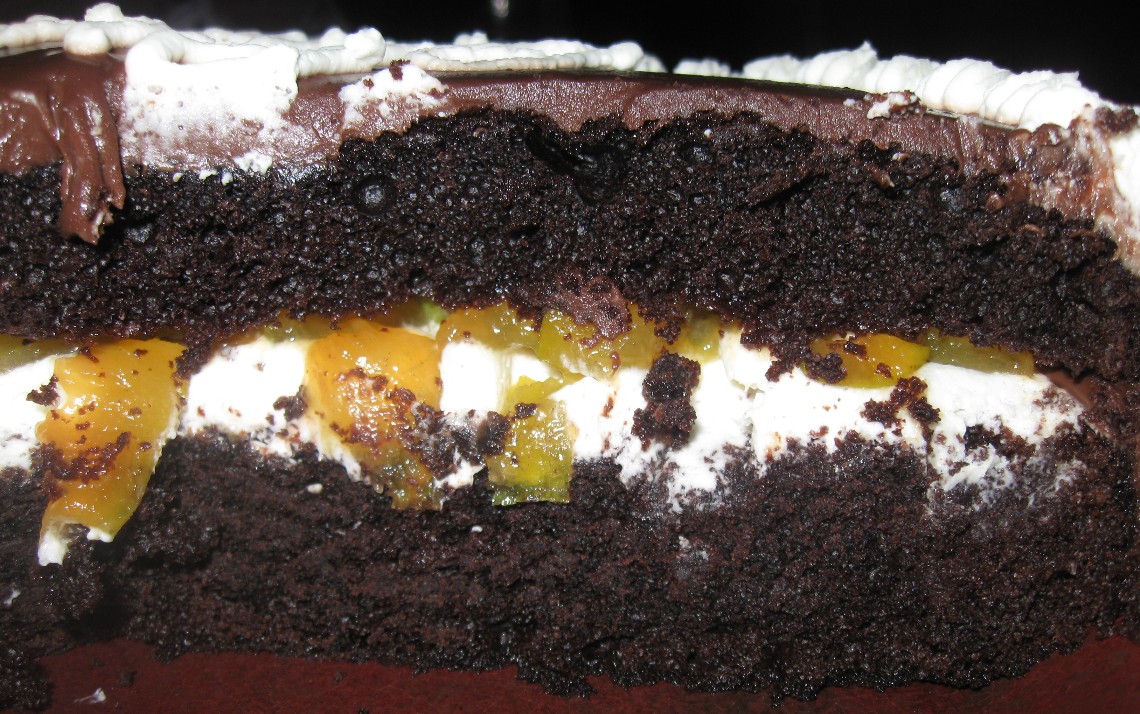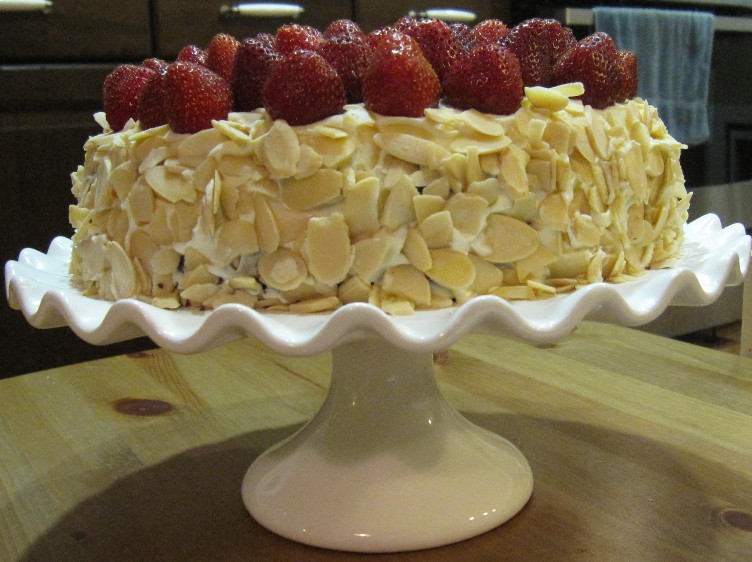 Often I like to decorate simply with the freshest seasonal fruit available like the cake shown above (vanilla cake topped and sandwiched with fresh strawberries). The best place to find seasonal fruit that has minimal synthetic pesticides, are local farmers markets.