Ideal for small weddings or large birthday parties, a two-tier cake can make quite a grand statement.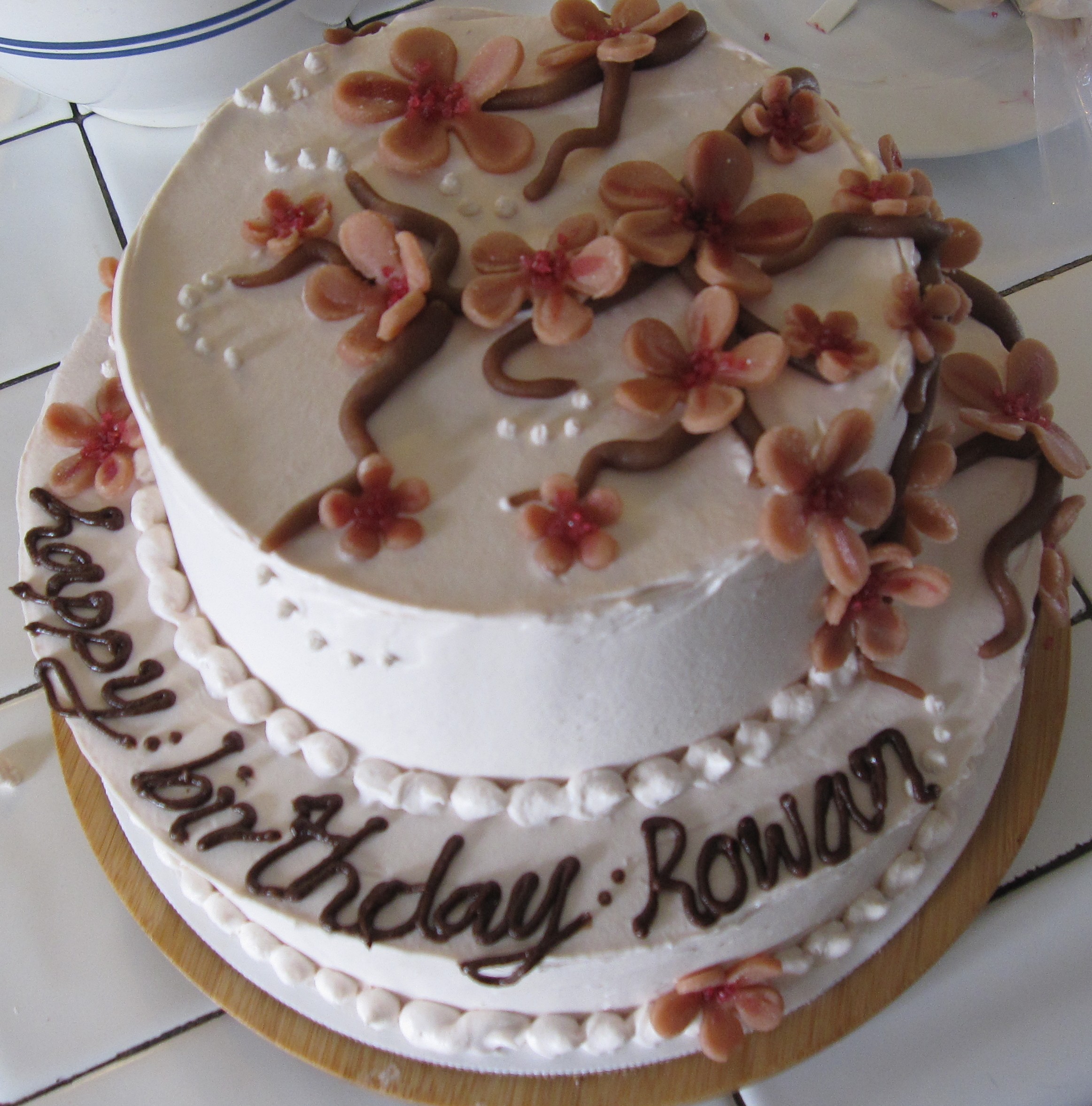 Like all my cakes, they are made with organic butter and milk, and organic free-range eggs. My favorite combinations are a vanilla or chocolate cake, with either a low-sugar vanilla frosting, or my fabulous 2-ingredient chocolate ganache (below). I have even made Gluten-Free cakes, like the pink Japanese themed cake above. Each tier has two-layers of cake, and each layer is sandwiched by fresh, seasonal, organic fruit. I also like to accent the outside of the cake with fresh, seasonal, organic fruit, or even use just fruit or mostly berries for decoration, or, like the cake at the top of this post, naturally dyed marzipan.
Pictured below is a cake for a family friend's 70th surprise party. It easily fed upwards of 50 people.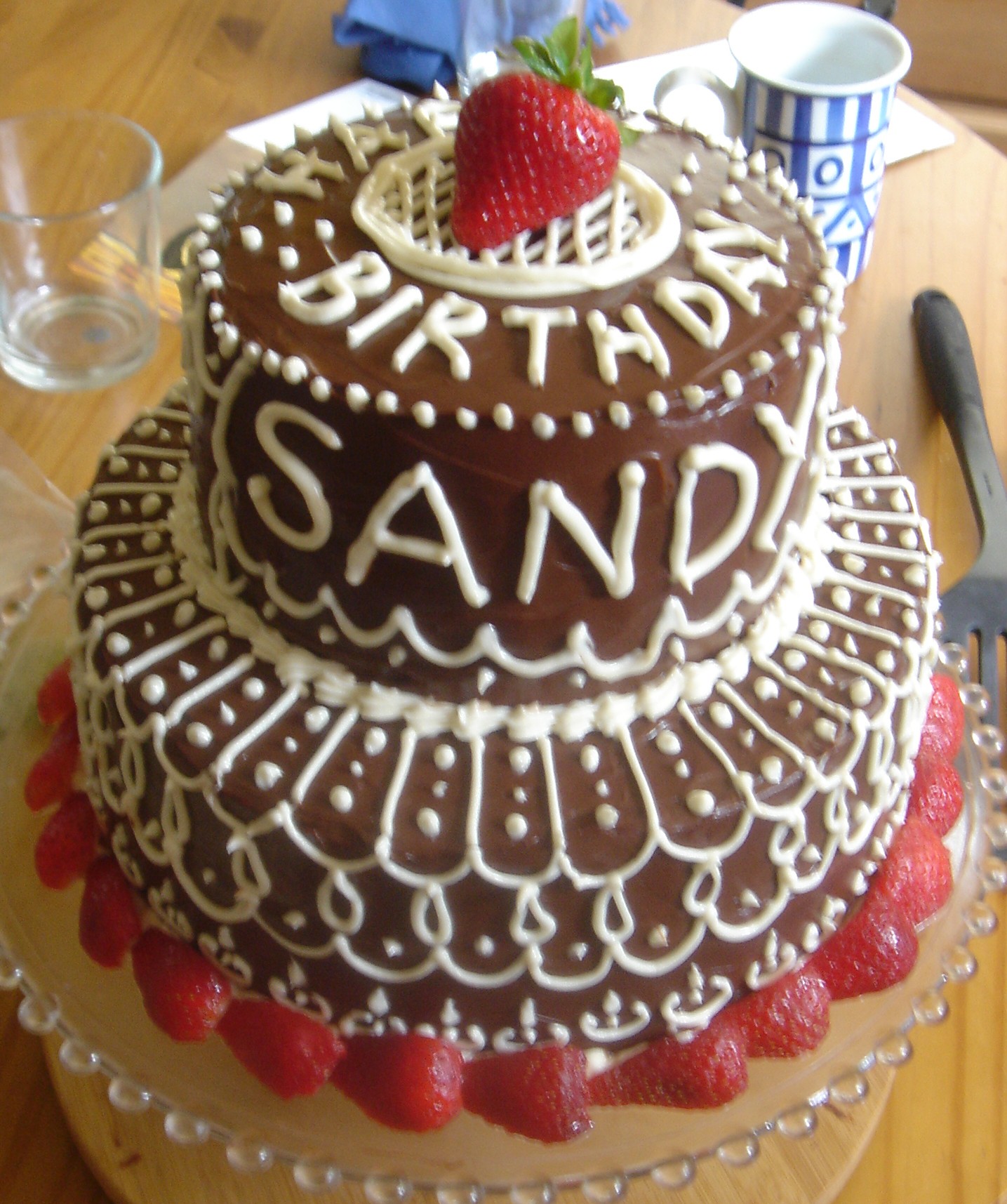 When my son was a year old, I tried my first two-tier cake (below) using a palette of natural food-based colorings (spinach powder for green, beet powder for pink, carrot powder for orange, and burnt sugar for light brown).